EVERY SHIP IS A MUSEUM ON WATER.
Art is the journey of a free soul, so come on and let your soul free onboard our boutique one-of-a-kind ships.
Our award-winning ships are inspired by the beauty, colors and intricate detail of the destinations you'll visit on your voyage. Take the S.S. Antoinette, fashioned after Marie Antoinette's 18th-century Chateau de Versailles; the S.S. Maria Theresa, which some have described as a floating baroque Viennese palace; or the brand-new S.S. Joie de Vivre, inspired by 20th-century Paris. Your ship is a destination in and of itself, with hidden elements and artful refinements waiting to be explored in every room.
Not only is each Uniworld ship unique, complete with handcrafted furniture commissioned exclusively for Uniworld, carefully curated original artwork and antiques, and a bespoke design scheme, but each room onboard your ship is as well.
Relax in the art deco–inspired lounge on the River Queen—one of the only ships on the rivers of Europe with a working fireplace. Then relax in your custom stateroom and fall into a blissful sleep on your Savoir® of England bed.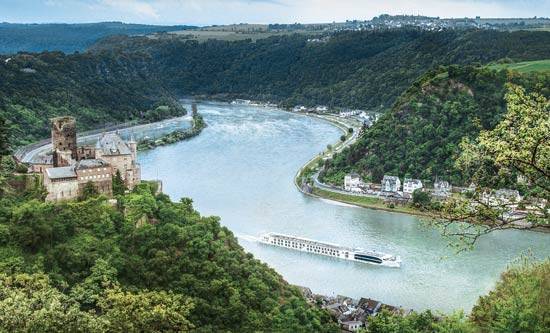 *****************************************************************************************