Costa Rica
International Expeditions' Costa Rica tour treks across the lush rainforests, cloud forests, mountains and coastline encounters a wealth of wildlife, but also allows time to bond with the friendly people during a relaxing dinner with locals and tour of a coffee plantation — encompassing the natural and human history of this rich land. Forming a natural bridge between North and South America, this peaceful country contains a phenomenally diverse concentration of birds, primates and butterflies, and its far-reaching national parks and reserves have long-been considered the showplace of tropical conservation. For a true rendezvous with nature, Costa Rica travel is calling!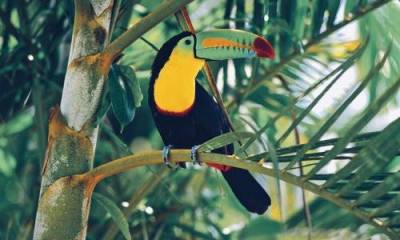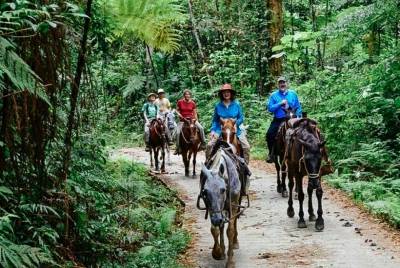 Commotion in the Canopy
Spend your days on our Costa Rica tour with a host of wildlife! As you travel through the lowland jungles, monkeys create a commotion in the canopy, in the company of toucans and macaws. Daily guided rainforest excursions with our Master Naturalists are the perfect time to take in Costa Rica's symphony of wildlife.
Discover Flexible Fun & Adventure
Not only will you experience the volcanic fireworks of Arenal, swim in natural hot springs and glide along Caribbean waters, IE's Costa Rica tour features your choice of horseback riding, white-water rafting, trying a canopy zip-line and more!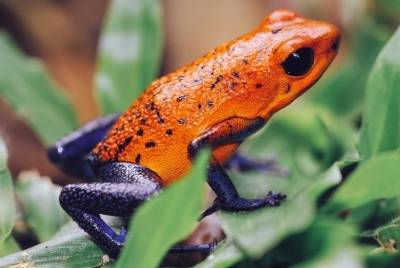 Experience Culture on Our Costa Rica Tour
While the friendly locals in Costa Rica are often called "ticos," you'll be calling these welcoming people "friend!" Taking advantage of IE's decades of travel to Costa Rica, your small group will be welcomed like family to a traditional meal hosted by Dona Mireya at the Hidalgo Family Hot Springs and when meeting Monteverde's Quaker settlers on our Costa Rica tour.
******************************************************************