Travel to Africa is a life-enriching event, encompassing a variety of natural and cultural wonders, the kind of adventure you can only experience with the World Leader in Nature Travel. This land has always enraptured the spirit of those who probed into its rich, historic tapestry. The same scenes that have fired the imaginations of visitors and explorers — lions keeping watch over their prey, and thousands of zebras dashing wildly across the Mara River sparked a trailblazing spirit within International Expeditions decades ago. Drawing on our experience and expertise, we invite you to embrace the intriguing wildlife, ancient tribal cultures and enduring landscapes of Africa.
FEATURED EXPEDITIONS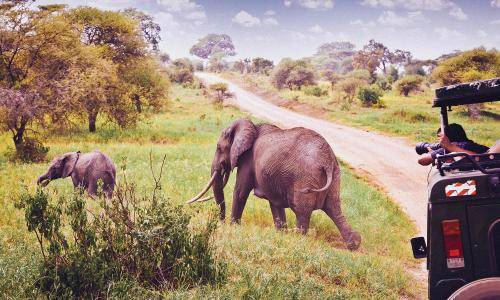 Kenya & Tanzania Serengeti Survey Safari
Encompassing a variety of natural and cultural wonders, International Expeditions' Kenya and Tanzania safari offers an inspiring adventure. Nestled alongside rivers, tucked at the base of a towering peak or surrounding permanent watering holes, East Africa's parks and reserves protect an astounding variety of wildlife and centuries of tribal customs. In these sanctuaries, you can experience the thrill of game drives with only the savannah between you and the storied "Big Five," or stroll the grounds of a village, listening as tribal lore becomes part of your tale of Africa.
Discover Your Kenya and Tanzania Safari Moment
The gallop of giraffes toward an acacia tree; thousands of zebras dashing wildly across the Mara River; or a cheetah stalking its prey before the heat of the day — thousands of scenes capture the daily drama of life in Africa. Perhaps you'll discover your "safari moment" watching the sun spill across the savannah on an early-morning game drive or chatting around a campfire with IE's personal local guides.
Authentic Serengeti Camping
Spend nights under canvas at our deluxe Serengeti tented camp, featuring large, cabin-style walk-in tents — each serviced by a personal butler. In authentic safari style, your small group will enjoy great service and an old-fashioned safari atmosphere. And our staff will situate the camp where the wildlife is most abundant during your Kenya and Tanzania safari. Every meal is a "bush meal" beneath the boundless African sky!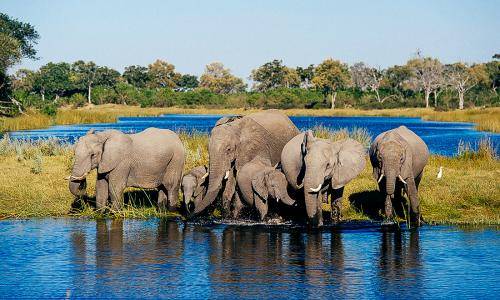 Southern Africa includes one extraordinary habitat after another, and a diversity of landscapes so exceptional that it's hard to believe they share the same region. From the Okavango Delta's labyrinth of lagoons to the amber sands of the Sossusvlei, Southern Africa is a world of contrasts. Drawing on more than three decades of safari travel experience, International Expeditions has crafted our custom Grand Safari, combining South Africa, Namibia, Botswana and Zambia over the course of 18 days for a grand tour of private reserves, where big game abounds.
Walk with Rhinos
Join experienced members of the Save the Rhino Trust to track rhinos by foot and vehicle in an area with Africa's largest free-roaming black rhino population. On a typical day, we set out in the morning with Save the Rhino trackers, who keep records on where and when previous rhinos were seen.
Award-Winning Accommodations
Your accommodations are destinations in themselves, and they add greatly to the safari experience. The world-renowned game lodges and reserves we use throughout Southern Africa set the standard for comfort, quality, service and wildlife viewing.
The sample itinerary below can be customized to take full-advantage of your travel time and interests.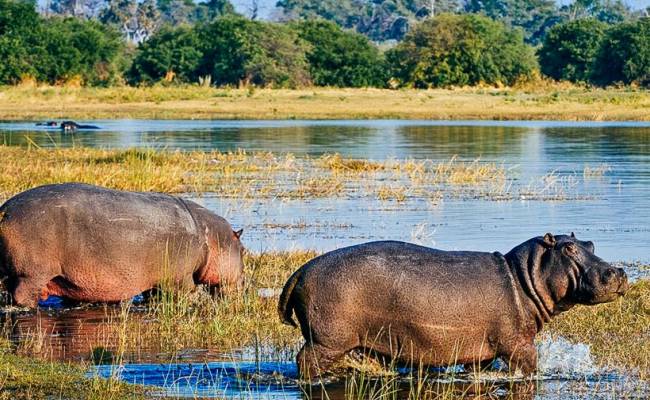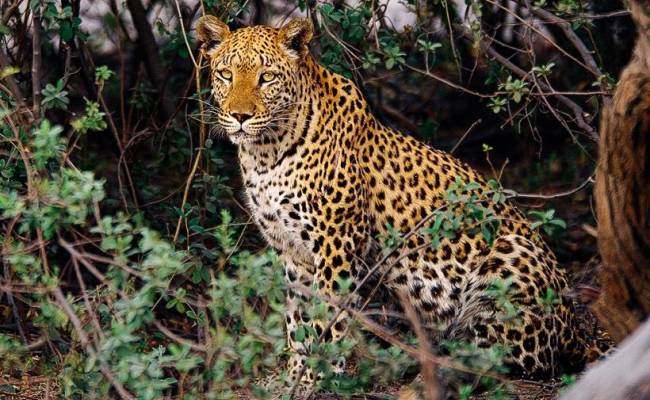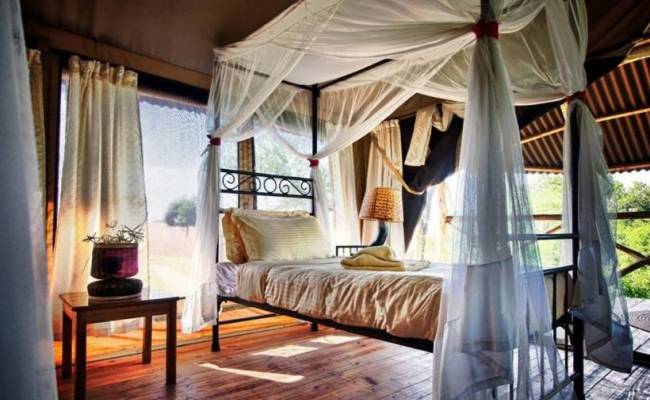 ****************************************************************************