South Africa Eastern Cape Region
Eastern Cape Highlights
The Wild Coast
The Wild Coast in the Eastern Cape remains one of the world's most untouched scenic locations. Beaches don't come more beautiful than those of the Wild Coast and thanks to the rugged nature of the coast, they remain undeveloped. This is Xhosa tribal country, birthplace of Mandela and home of the inspiring Nelson Mandela Museum, with a landscape dotted by tribal huts and gentle rolling hills. Cattle roam freely, even on the beaches. Romantic shipwrecks, spectacular rock formations, pristine white sands, dolphins flashing in the waves and charming family hotels make this area one of South Africa's best kept secrets.
The Wild Coast is an unspoiled natural treasure. Visitors can explore its renowned beauty on foot, by 4x4 or horseback before embarking on fishing expeditions or snorkelling and diving outings. The seaside villages along the Wild Coast have been the traditional holiday haunt of families for many generations.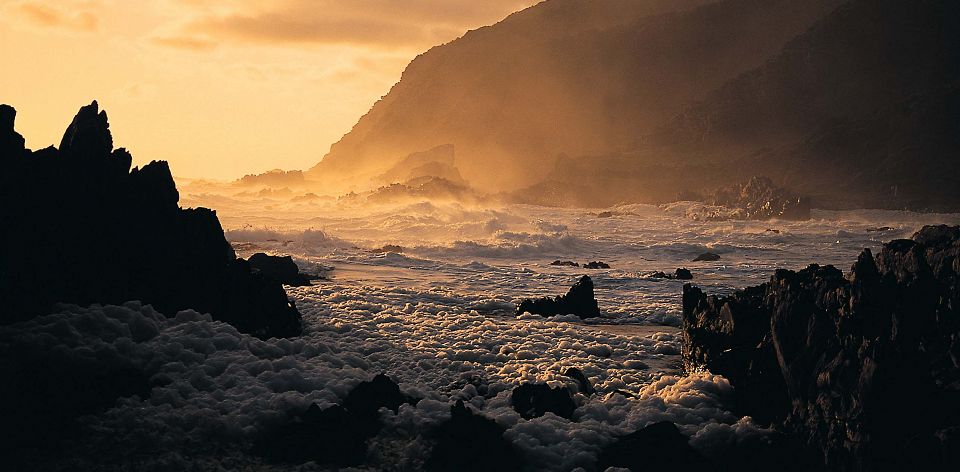 The Wild Coast in South Africa stretches along the Eastern Cape province's northern coastline.
As its name suggests this strip of coastline, which reaches from the Mtamvuna River in the north to the Great Kei River in the south, is an untamed wilderness.
It offers incredible views of the dramatic coastline, jagged cliffs, sheltered bays, wild beaches and rolling hills and valleys. This is a hikers' paradise and can also be enjoyed on horseback.
It is renowned for being one of the most beautiful places on the planet and is the heartland of the Xhosa people.
Ancient forests filled with cycads and yellowwood trees abound with bird and animal life. Bird watchers can go in search of the approximately 320 species that make this area their home, while anglers can catch the big one whilst deep sea, rock, surf, fly and spear fishing. Fishing licenses must be acquired from any local Post Office.
Due to its incredible natural beauty the Eastern Cape's Wild Coast is ideal for hiking, but a multitude of 4x4 trails allow for those who prefer travelling in comfort.
Due to their delicate ecosystems beaches are off limits for drivers.
The Wild Coast is also known for its shipwrecks, a legacy of its wild and tempestuous nature.
Water activities like snorkelling and diving give a spectacular experience of the world beneath the waves while spotting lost treasure and other relics from shipwrecks.
Addo Elephant Park
Situated in a malaria free area and just one hour's drive from the coastal city of Port Elizabeth, lies the Addo Elephant Park. Safe from the relentless persecution of the past, the grey leviathans of the bush now roam in peace. Today this finely tuned ecosystem is sanctuary to over 450 elephants, 280 Cape buffalo, black rhino, a variety of antelope species, as well as the unique flightless dung beetle, found almost exclusively in Addo.
If you're in love with elephants, then Addo Elephant National Park near Port Elizabeth is the place for you. Rated as one of the best places in Africa to see these gentle giants up close, this wild paradise is also our third-largest safari park and has a huge diversity of animals and natural vegetation.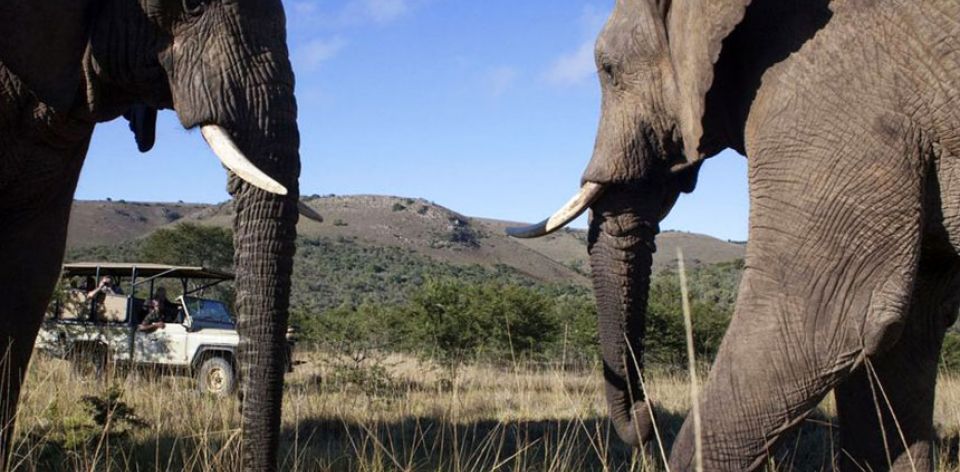 To get a clear understanding of how awesome this place is, one has to travel back to 1931. It was then that Addo was proclaimed as a protected area for the 16 elephants that remained there – showing that South Africa has always loved her elephants. Today it's a world-famous mega park and elephant numbers have swelled to over 600 – easily one of the most dense elephant populations in Africa.
From just 2500ha in the beginning, Addo Elephant National Park is now 180 000ha in size, stretching from Darlington Dam in the Karoo in the north, across to the Zuurberg Mountains in the south, to the coast where it includes the famous St Croix and Bird Island groups.
The park is also home to land-based animals such as buffaloes, lions, leopards and rhinos, as well as sea-dwelling animals like Great White sharks and Southern Right whales. This means that Addo is one of the few reserves in the world that has all of the Big Seven!
In Addo, you'll also find 1000-year-old cycads, hillsides covered in pastel-coloured proteas, primeval impenetrable thicket, bizarre-looking spiny noorsveld, and wide-open plains where antelope graze.
Lions and spotted hyenas were reintroduced into the park in 2003 to help control antelope numbers which include Kudu, Red Hartebeest and Eland.
The rare flightless dung beetles of Addo are a more unusual attraction. Always busy rolling perfect balls from elephant dung, the park is full of signs warning visitors to avoid harming these unique creatures.
The marine section of the park includes the St Croix Island group, with Brenton and Jahleel, which is home to a huge number of different bird species. St Croix is also home to the largest breeding colony of African Penguins in the world. These waddling wonder birds are endangered and the population in the bay has sadly declined 70% in the last seven years. The colony went from a high of 60 000 individuals down to the current number of 22 000, roughly half of the entire world's population.
Bird Island also has a population of breeding African Penguins but the main species found on this island is the Cape gannet. There are around 250 000 birds on this island (it's not called "Bird Island" for nothing), and it is the largest "gannetry" on the planet. The Bird Island group also has a small islet named Black Rocks, which has 6 000 Cape fur seals breeding on it.
Rare Roseate terns come to Bird Island to breed in winter, Siberian falcons breed in the coastal dunes nearby, and Caspian and Arctic terns stop off on the island during long-haul flights. So there really is quite a hive of animal activity found here – it is nature in its purest form.  
To top it all off, both islands have a rich cultural and natural history as they have been utilised for food and supplies since the first Portuguese explorers rounded the Cape in 1488. 
Addo is just a short drive from Port Elizabeth, the largest city in the Eastern Cape, where visitors can pick from a range of accommodation and adventure activities, including 4x4, horse and hiking trails.
Shamwari Game Reserve
The luxury Shamwari Game Reserve is the southernmost Big Game private reserve in Africa. This premier, award-winning game reserve forms a natural extension to the famous Garden Route. The 25 000 ha reserve is steeped in Settler history, and dates back to the time when game roamed freely in the Eastern Cape.
Shamwari Private Game Reserve in the Eastern Cape offers visitors award-winning luxury accommodation in the heart of malaria-free big game country. Game viewing and responsible tourism go hand-in-hand as you view the Big Five and enjoy five-star pampering and cuisine.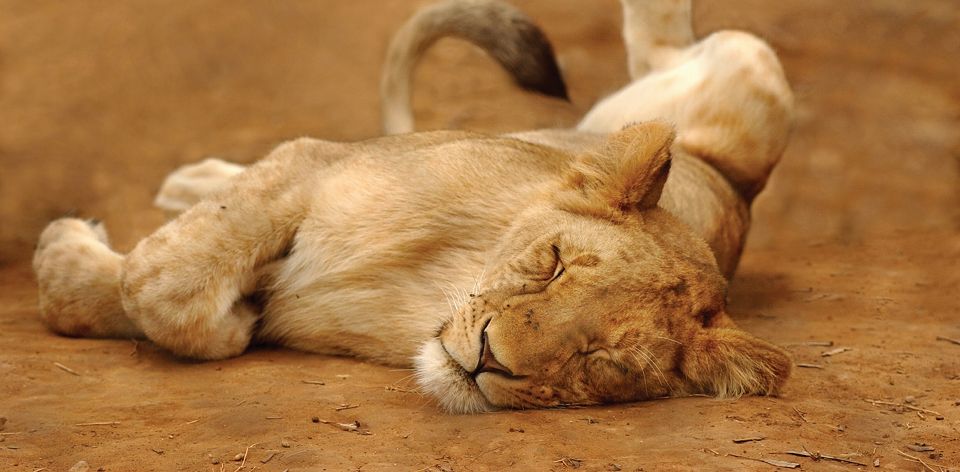 Shamwari Private Game Reserve stands in a class of its own. It has been voted the best game reserve and conservation company in South Africa for 10 consecutive years.
The reserve has even become a favourite among international celebrities. Golfer Tiger Woods got engaged here, and Hollywood stars Brad Pitt, Nicolas Cage and John Travolta have all visited Shamwari in the past few years.
Situated in the malaria-free Eastern Cape, Shamwari Game Reserve not only boasts Africa's most sought-after Big Five animals, it also aims to rehabilitate an ecosystem almost destroyed by centuries of farming.
Situated along the Bushmans River, the area comprises five of the country's seven biomes,so it's no wonder the 25 000 hectare area supports a stunning variety of flora and fauna. Because of the focus on responsible tourism, the reserve has received the Global Nature Fund Award for Best Conservation Practice.
Both the British TV series 'Safari School' and a popular Animal Planet programme 'Shamwari: A Wild Life' were filmed here, showcasing this magnificent reserve to an international audience.
Shamwari Game Reserve is also home to two sanctuaries of the Born Free Foundation, which cares for lions and leopards that have been rescued from poor conditions in circuses or zoos around the world. Visitors are welcome to pay their respects to these 'pensioner cats'.
For families with children there is no better safari destination than Shamwari Private Game Reserve, which provides special programmes for kids.
With or without children, after a morning of admiring magnificent wildlife, you deserve a treatment in one of three luxury spas. You can also spend the afternoon on one of the local beaches nearby before enjoying the sunset back at the reserve, with drink in hand and the sound of jackals performing a suppertime serenade.
Discover the Garden Route
When you take a trip down the N2, between the Eastern and Western Cape, you'll discover one of South Africa's best kept secrets: the Garden Route.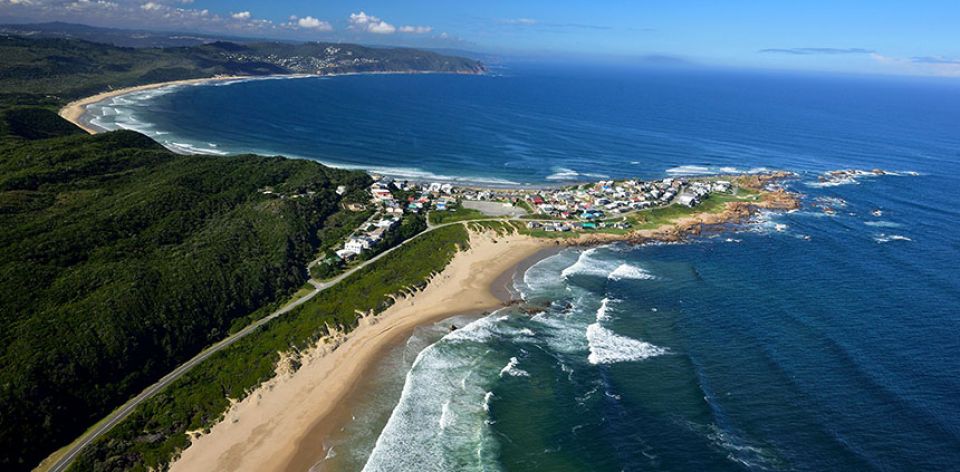 The Garden Route is a mix of modern golf courses, ancient forests, secluded artists' communities, retirement estates, modern malls, craft centres, mountain hideaways and beach holidays. A large number of interesting and creative people are drawn to this magnificent stretch of coastline and many of them now call it home.
The main highway through The Garden Route, a highlight on most visitors' itineraries, is the N2 stretch running from Heidelberg in the Southern Cape to Storms River Village on the Eastern Cape border.
While the scenery is enough to make you stop and stare, it's the hidden gems that can be found on the sides of the roads that are the real allure of the Garden Route.
Over time ancient woodcutter clans, fishermen, artists, businessmen and top chefs have all found their niches along the Garden Route in the Western Cape. The latest addition of which is the Bramon Wine Farm just outside Plettenberg Bay. This empowerment project is bringing wine-making, and all of its economic benefits, to the region. It doesn't just do good, it tastes good too!
Oudtshoorn (the ostrich capital of the world) also calls the Garden Route home and, for those who are interested in history, both early inhabitants and elephants have been crossing the Outeniqua Mountains, from Oudtshoorn to the coast, for many centuries.
Other surrounding towns well worth visiting include Calitzdorp, Sedgefield, The Wilderness, Knysna and Plettenberg Bay.
The Garden Route National Park which connects the existing Tsitsikamma National Park's ancient forests and wild coastline with the Wilderness National Park via a chain of lakes and preserved sections of Fynbos, is a fascinating and enchanting mix of ecosystems. This park is also famous for its secluded little bays and its year-round holiday frame-of-mind, and it's conveniently accessible from Cape Town.
While you're exploring all the nooks and crannies of the Garden Route, don't forget to cast an eye out to sea where you could see the Southern Right and Humpback Whales, Bottlenose and common dolphins and even Killer Whales that have been known to frolic close to the shore, especially near Plettenberg Bay.
Whatever your pleasure is, you'll find what you're looking on the Garden Route… even if it's just to lose yourself in one of the most beautiful parts of South Africa, if not the world. 
The Bloukrans Bungee
One, two, bungee! When you're about to leap off the Bloukrans Bridge, you're about to safely plunge 216m into the gorge below. As far as adrenalin rushes go, you don't get much better than this. And the beautiful surrounds don't hurt either.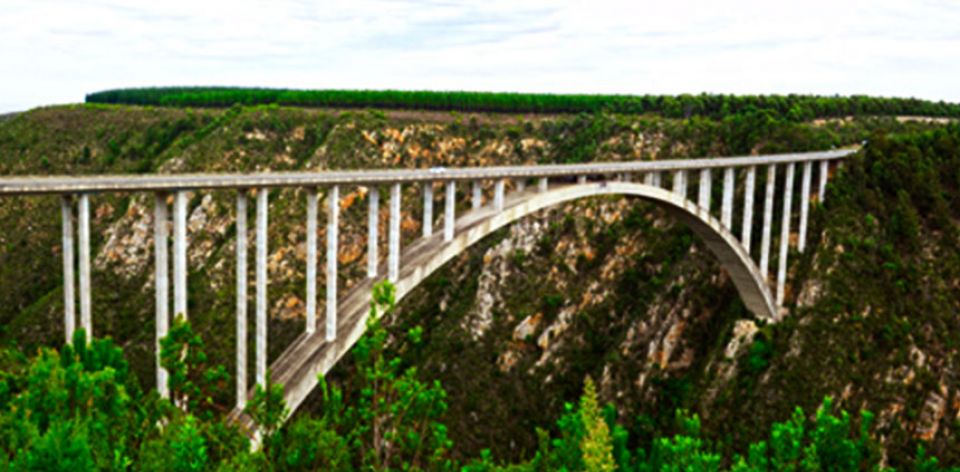 The Bloukrans Bridge, at 216m, is the highest commercial bridge bungee jump in the world and attracts adventure seekers from all over the globe. It's found along the scenic Garden Route offering one of the most spectacular bungee jumps in South Africa, if not the world.
This slick, professional bungee operation is run by Face Adrenalin, a member of the Southern Africa Tourism Association. These specialists in South African bungee jumping put safety first with all equipment conforming to international standards and highly trained and experienced staff ensuring that you enjoy the jump of a lifetime.
While bungee jumping is the most popular adventure activity at the bridge, there are plenty of other rides, jumps and swings to try, including the newest addition to the Bloukrans bungee adventure menu: the thrilling 200m Flying Fox cable slide (known as a foofie slide in South Africa).
Another adrenalin option is a tour of the Bloukrans Bridge, the largest single span concrete arch bridge in the world. The tour takes you along a specially-designed catwalk to the top of the arch where you look out over the gorge to the mountains and the sea in the distance.
Your adventure doesn't need to stop there. Around the area you can find tons of fun from Bloukrans Bridge to Storms River. Hiking, sea kayaking, diving, canopy tours, zip lining… it's all here for you to explore. Don't forget to stop in at Tsitsikamma National Park to complete your journey and discover why the Eastern Cape truly is one of our most picturesque provinces.   
Sanccob Eastern Cape
Sanccob Eastern Cape, located in the delightful seaside town of Cape St Francis, is a rescue facility for seabirds. Here birds that have been oiled, stranded or injured are nursed back to health. The work done here is critical, as the African penguin population has recently nosedived.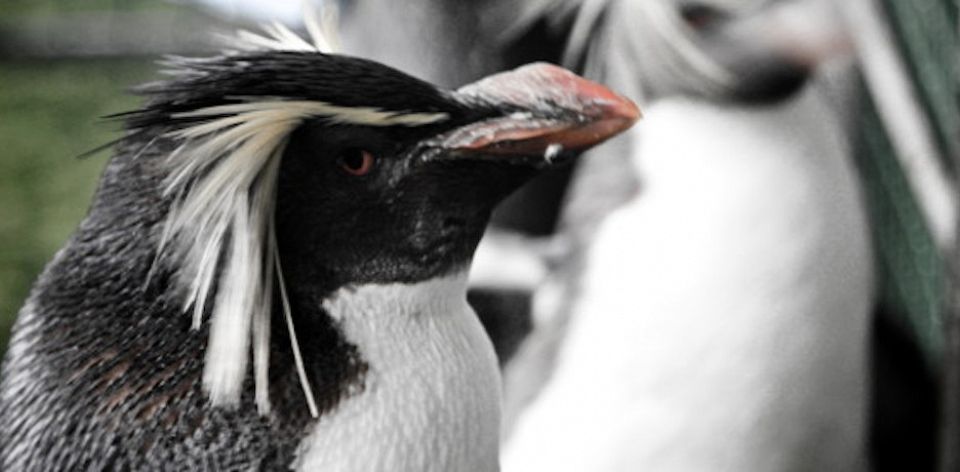 It's feeding time at Sanccob Eastern Cape, in the shadow of the lighthouse in the lovely coastal town of Cape St Francis.
Xolani Lawo heads into the grassy enclosure where many of the penguins are dozing or balancing on rocks and gently herds them through a door. Each penguin has an identity bracelet on a flipper. Once on the Astroturf feeding platform, the volunteers call out the details to Xolani: 'Nip has had four sardines; four fish for Nella; four tails for Barcelona; Elvis had one small tail and three long tails.'
Most of the birds are African penguins (not surprising because two of the most important breeding islands for this dwindling species, Bird Island and St Croix, are not far away). But sometimes a few exotics arrive. Nip and Tuck, rockhopper penguins with crazy yellow hair-dos, are from Prince Edward Islands in the Southern Ocean. Sailors might have caught them and then let them go close to Port Elizabeth. A while back, a king penguin from Antarctica washed up on South African shores and was brought here.
Some penguins have been caught up in oil slicks from ships cleaning their bilges. A single vessel washing its decks can oil 100 penguins, leaving them poisoned, cold (because their feathers are no longer waterproof) and dehydrated.
This centre has treated more than 10 000 seabirds in 25 years. It's a significant number, given that the African penguin population has suffered a crash from 150 000 pairs in the 1950s to fewer than 26 000 pairs by 2009. In 2010 they were put on the list of endangered animals.
Sanccob Eastern Cape runs a highly professional operation. It's not specifically geared around visitors, although they are made welcome. Visitors can come at any time and see penguins in an outside enclosure. There's also a shop which sells souvenirs like t-shirts, and which is open daily whenever the Sanccob staff are there, generally between about 8am and 4pm.
Some penguins can never be released (like Stevie, who is blind). But for the staff at this sanctuary, the happiest days of all are when healthy penguins can be taken to the beach and released. They head straight home, without a backward glance.