Anthem of the Seas Review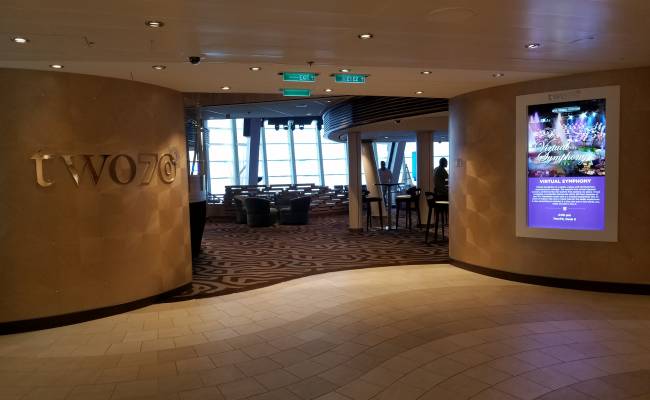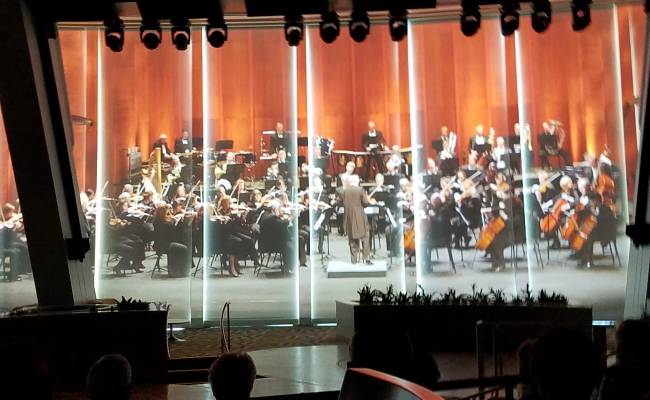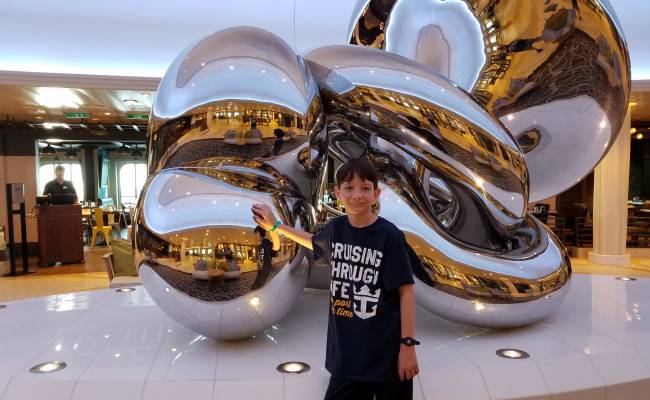 Sailing on Anthem of the Seas was a unique experience on a non traditional  RCCL ship.  This ship is packed with things to do. Some RCCL fans do not like this particular class of ship, but I loved it.   The Music Hall was where the 70's party was held.  We were all on the dance floor until the disco music stopped.  The 270 venue is impressive and has so many production options.  There is also a cafe which offers breakfast and lunch.
"I Fly" and North Star are very popular,  You should book these on your cruise planner before you cruise.  There is a long line to book these if you wait until you are on the ship,   "I Fly" was top on my list.  This experience starts with a training video.  You learn the hand signals and how to keep your position while you enjoy this one of a kind attraction.  From there, you get your flying gear and final instructions and you are ready to fly.  I found it difficult to stay level, but the instructor helps you,  North Star is the only way you can see the ship from above,  It is a whole new perspective,
SeaPlex in the indoor multipurpose space where you can hop into the first bumper cars at sea.  The main floor has full court sports court, roller skating and a circus school.  In the evening the space is transformed into a really cool disco.  The upper floor has alcoves on each side with equipment such as X-Box, Pool, Foosball and Air hockey.
Our only port was Bermuda and we were there  overnight.  I will never forget the blue color of Bermuda water. Unfortunately, our snorkeling excursion was canceled due ti the strong winds.  We did get to experience both the ferry and bus transportation while on the island.  I prefer the ferry as you can gaze at the yachts and sailboats during your ride.
This was too short, but a fun cruise on a fantastic ship with good friends and my grandson.  Looking forward to a longer cruise on Anthem of the Seas.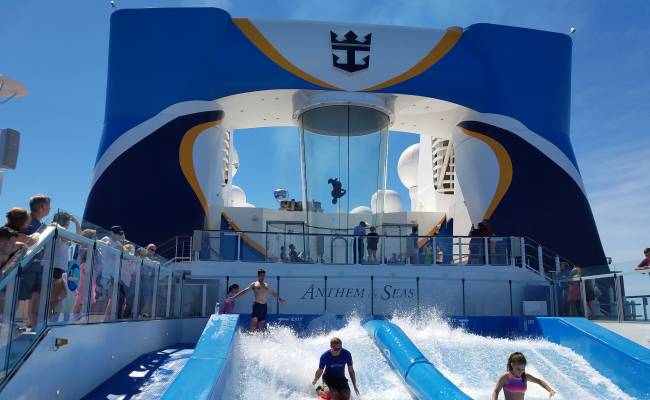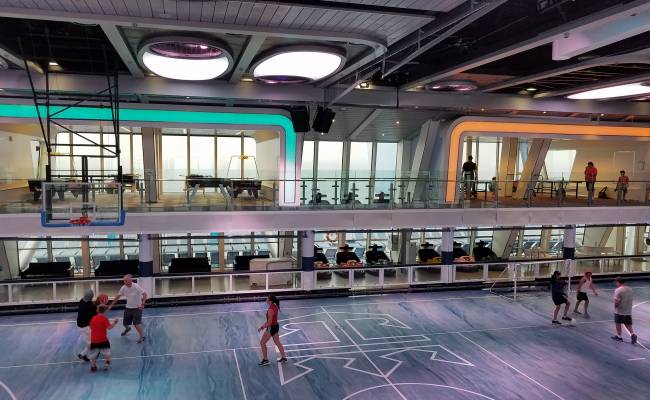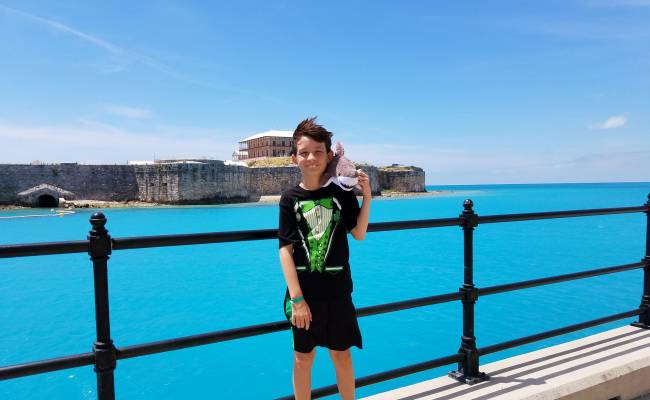 ***************************************************************************************8