Dining In Dubai
There's nothing the people of Dubai love more than to dress up and dine out. You can choose from a glittering array of celebrity restaurants and a huge variety of Middle Eastern food, plenty of them family friendly and almost all in Instagram-worthy locations.
Don't leave without experimenting with street eats in Deira, a beachside breakfast on Kite Beach, rooftop dining in Dubai Marina, or our very own institution, the Friday Brunch. With more than 200 nationalities living in Dubai, we've got nearly every craving covered.​​​
Romantic Restaurants in Dubai
Dubai is the perfect city to enjoy with that special someone. Book a table at any of these romantic restaurants for a night to set the heart index to high.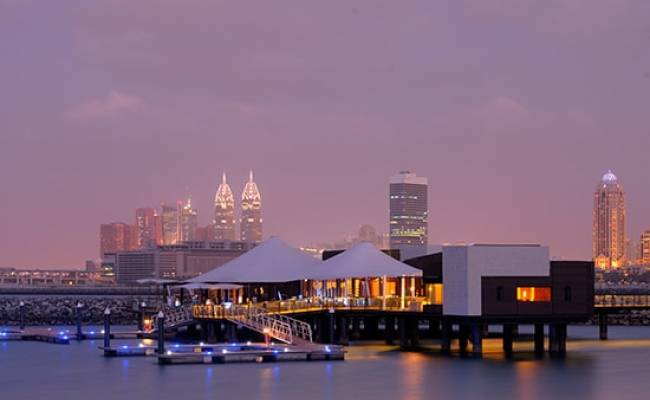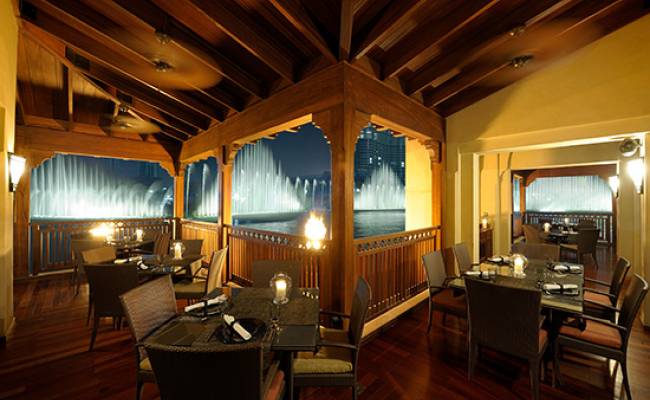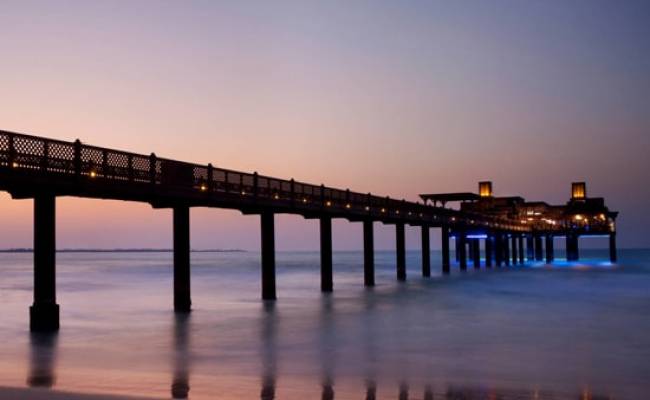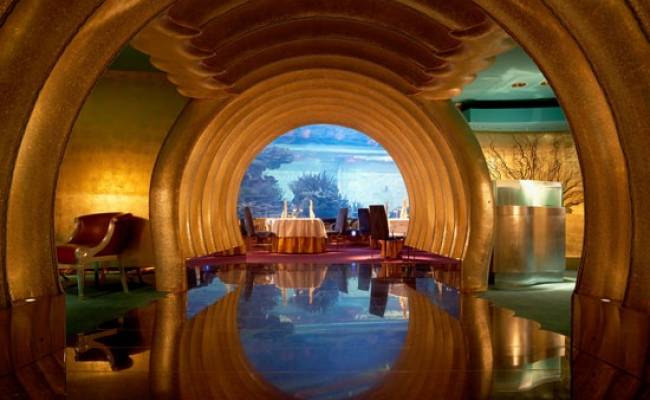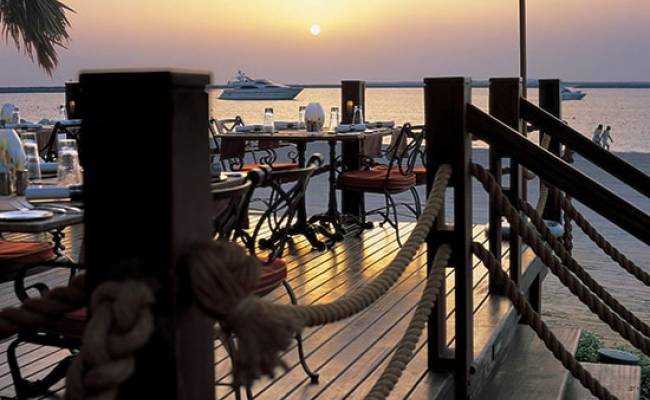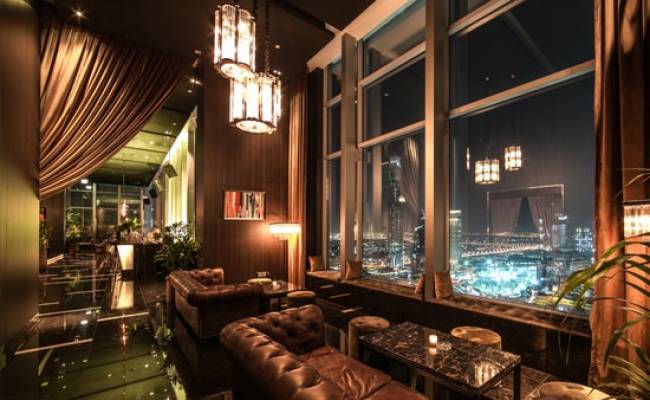 Dubai's café society
Where to find the best specialty coffees in Dubai
Luckily for coffee connoisseurs, Dubai is now home to a whole host of homegrown cafes specialising in "third-wave" coffees. Here's where you can go for your gourmet javas, from single-origin espressos, to cold-brew perfection. 
The Sum of Us
The second venture from the duo behind cult café Tom & Serg (which has excellent coffee, too), this artisanal venue roasts its own coffee in hand-crafted equipment. Catch all the action through the show kitchen-style glass walls of the custom roastery, and chat with the passionate roast-masters, as you take your pick from their wide selection of coffees – from single-origin espressos to cold-brews (the menu is helpfully coded). They also have a creatively crafted food menu, making it the perfect lunch pit-stop. 

Burj Al Salam, Trade Centre area
The Brass
For a true taste of Dubai, look no further than The Brass, a community hub anchored around third-wave coffee and the Arabian coffee culture. Their brewed-to-perfection blends are inspired by the city – try The Deira, made with Ethiopian beans; The Creek, an Arabesque homage of Yemeni beans; and the signature Brass blend, with Malabar beans from India celebrating Dubai's modern multiculturalism. They also have a mobile outpost at The Last Exit food truck park. 

City Walk 2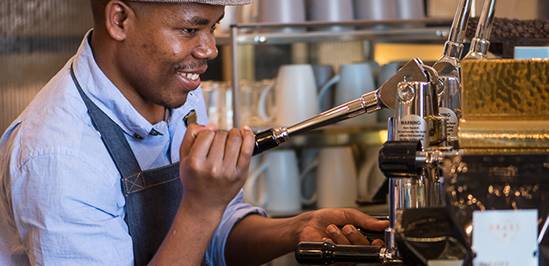 The Espresso Lab
A labour of love by Emirati entrepreneur Ibrahim Al Mallouhi, this coffee lab and roastery is tucked away inside a wellness centre (The Hundred Wellness Centre) on a leafy Jumeirah side street. Sipping on carefully prepared micro-lot coffee (coffee of the highest possible grading) sourced from the finest coffee-producing nations in the world, in the contemporary sunlight-drenched space, is sure to be relaxing. The friendly team-members are happy to share their know-how, and plans are afoot to open a barista training academy, too.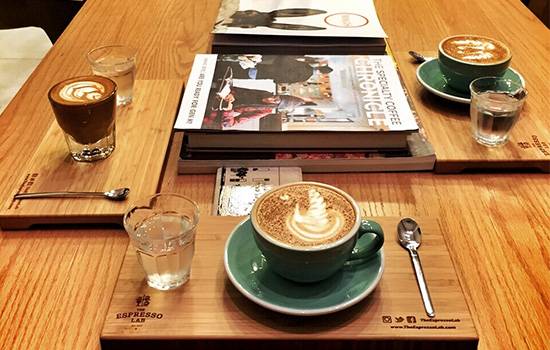 Stomping Grounds
This indie café in Jumeirah is achingly hip with its coffee crate seats, exposed ceilings and industrial lights. Bringing the bean-to-brew ethos to life, here you can custom make your coffee, choosing everything from the estate your coffee comes from, to the way you'd like it made. A gourmet breakfast menu (plus all-day nibbles too) completes the mix. And to make sure no one feels left out, they do some funky brewed teas too!
The Hundred Wellness Centre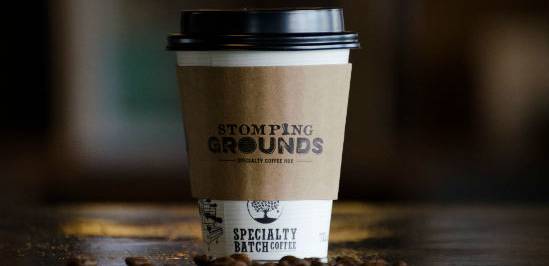 Mokha 1450
This is a place for serious coffee aficionados. Here you'll find prized single-origin, fair-trade coffees such as Ethiopian Geisha and Grade-one Jamaica Blue Mountain, sourced directly from the farmers. They have a strong community backstory, with the owners working to empower female-run farms in the Middle East and Africa. But if that isn't enough to lure you in – the skillful preparations of the baristas and alluring Arabesque setting, paying tribute to the origins of coffee culture in Arabia, certainly will. A coffee boutique where you can stock up on these rare beans is also in the pipeline. 
Jumeirah 1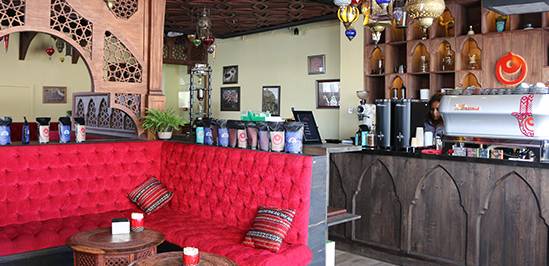 Brew
This quaint cafe is nestled inside the handmade artisan shop, The Collective by Ripe, located in Alserkal Avenue's beautiful Courtyard. Sip on some of the city's best homegrown coffee, while you peruse the artistic and quirky creations on display. While you're there, explore your creative side at the communal space's many workshops or unwind at a pop-up yoga session. 
Aswaaq Community Mall, Al Bada'a, Al Wasl Road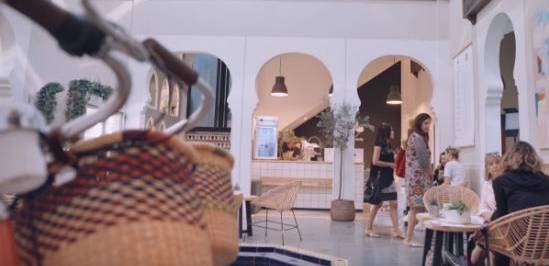 Taste Emirati cuisine
To get to know a country, it's important to know its food. So while in Dubai, feast on machboos, a flavoursome dish of meat cooked with spice blends and rice. Prefer bread? Try the exotic khameer and chebab, and end your meal with the Middle Eastern version of sweet dumplings, luqaimat. A great place to sample the entire gamut of authentic Emirati cuisine is the Sheikh Mohammed Centre for Cultural Understanding (SMCCU). Alternately, you can visit local restaurants like Bait 1971, Seven Sands and Milas for a taste of the local fare.
Emirati Food in Dubai
Where to eat like a local and discover new Arabian flavours
Indian spices, Levantine specialties, Persian ingredients and the Bedouin lifestyle have all combined to influence the cuisine of Dubai. It is as cosmopolitan as the city's culture. As the Dubai Food Festival turns on its burners, here's where to go when you want a taste of tradition. 
Aseelah--Deira Creek
This fine-dining venue set in the heart of Old Dubai offers a contemporary twist on traditional flavours in both its subtle aesthetic – think sand-inspired colours and a jute-draped Ghaf tree centre piece – and its menu. 
As well as classics such as samak (fish in gravy with spiced rice), the selection of dishes imaginatively combines indigenous ingredients with European cooking and presentation techniques. The space also boasts a separate lounge area.
Try: Poached Arabian lobster with herbed pilaf, pureed peas and fennel salad
Logma--Boxpark
Located in one of Dubai's funkiest strip malls, Boxpark, this casual caféserves up authentic Khaleeji cuisine (food from the GCC region). 
The fresh, modern environment is perfect for tucking into everything from breakfast specialties such as chebab (Emirati pancakes),and khameer (flatbreads served with date syrup and cheese) to heartier dishes such as Emirati-style chicken and rice.
Lunch options include salads, signature sandwiches and that quintessentially Emirati dessert, luqaimat – sweet, crunchy dumplings best washed down with a cup of karak chai (milky tea)
Try: Balaleet: sweet vermicelli with saffron omelette 
Seven Sands--The Beach
Go On A Culinary Journey At Seven Sands
For truly authentic Emirati dishes at a beachside location, look no further than Seven Sands. Located at The Beach opposite JBR, the exciting all-day dining concept serves breakfast, lunch and dinner. Seven Sands represents culinary delights from across the seven emirates, bringing together the unique history of each. Sample Emirati pancakes Choubab or Mohalla, fragrant saffron-flavoured crepes stuffed with sweet vermicelli (balaleet), served with date syrup, honey and cheese. Also be sure to try Maleh Korse, a fish delicacy served on a bed of sautéed onions, capsicum, mushrooms and parsley, served with a garden-fresh rocca salad. With recipes that date back to pearl diving days, guests can enjoy dishes that have stood the test of time and have been recreated to celebrate the synergy between modern and tradition.
Paying homage to the seven emirates in both its name and the Arabesque décor, this elegant restaurant enjoys a prime waterfront location in Jumeirah Beach Residence. Traditional dishes are brought bang up to date with a lighter touch and a dash of creative flair, although serving sizes stay true to their roots… They're generous! After a hearty spread, head upstairs to the spacious terrace for a cup of tea while taking in the beach views. 
Try:  Aishu laham: rice and slow-cooked lamb, flavoured with dried lime and saffron
Local Bites--Umm Suqeim
Recently reopened after a refurbishment, this cosy Jumeirah café is where you'll find modern Dubai on a plate thanks to the funky fusion dishes on offer. Stuffed parathas, for instance, reflect the popularity of this Indian flatbread among Emiratis and residents. Other examples include the Jumeirah khameer sandwich (Emirati bread with marinated chicken) and achar pasta (pasta with pickle). If this is too adventurous, you'll find more traditional favourites on the menu alongside delectable desserts, milkshakes – which locals love – and specially brewed coffees. 
Try: Baith al tamait: fresh scrambled eggs with tomatoes and parsley
Al Fanar--Dubai Festival City
With several outlets dotted across the UAE, this immersive restaurant offers a faithful recreation of old-world Arabia with rustic-style decor - complete with traditional wind-tower design, vintage lanterns and life-size Bedouin statues. With a varied menu to match, featuring Emirati classics such as balalit (sweet noodles) and jesheed (baby shark with Arabic spices), Al Fanar offers a quintessential Arabic dining experience. 
Try: Shorbat adas: lentil soup
Siraj--Souk Al Bahar
Imposing arches, Arabic calligraphy and horse sculptures all come together to evoke an Arabian Nights-style ambience at this Downtown venue. The food is a modern reimagining of Emirati-Levantine flavours, from the warm date and kale salad; lobster kibbeh (stuffed savoury dough balls); chicken biryani, served in a flatbread parcel; or mouhalabiya (Lebanese milk pudding) served with with 24- karat gold honey. 

Try:  Grilled saffron prawns 
SMCCU
Emirati breakfast
Located in Al Fahidi, the Sheikh Mohammed Centre for Cultural Understanding (SMCCU) is a great place to sample the full variety of authentic Emirati cuisine while learning about the local culture at the same time. Through its regular program of tours and lectures, visitors can tuck into breakfast, lunch or dinner while relaxing on the cushioned floor in the courtyard of the centre's beautiful merchant house. Dishes are prepared using age-old recipes, thus preserving the traditions and customs of the Bedouin meal.
Try: Traditional Arabic coffee
Food Markets in Dubai
Buy seasonal organic vegetables, delicious regional cheese, freshly baked bread, exotic raw honey and more at the city's many colorful bazaars and gourmet grocers. Held across the city from Jumeirah Beach Road to Zabeel Park, these places are synonymous with gastronomic bliss. Don't miss Jones the Grocer and Milk & Honey for artisanal food and the city's traditional souks for a selection of spices in the most delightful of settings.
Good Deals At The Marina Market
When the weather is cooler in Dubai, from November to April, strolling around an outdoor market can be fun. It's also a good place to take the family on the weekend and browse around. The Marina Market at Marina Walk, behind Dubai Marina Mall specialises in vintage accessories, hand-made gifts, fair-trade goods, art and photography. There are also plenty of cafes and restaurants nearby for a coffee break in-between shopping.
Savour The Fruit And Vegetable Market
The sight of stalls piled high with all manner of brightly coloured fresh produce, as well as many varieties of dates, is the best reason to come here. This fruit and vegetable market in Deira is primarily wholesale, but it's worth visiting just for the experience, and most traders will also let you buy in smaller quantities. When it comes to the fruit, you'll find mouthwatering grapefruit, pineapples and melons, as well as more exotic produce such as mangosteens, rambutans and guavas. Best of all, the market will give you a real sense of Arabian daily life stretching back for centuries. Don't be afraid to barter to get a good deal.
Buy Handicrafts At The Friday Market
If it's the weekend and you're wondering what to do, why not check out the Friday Market in Hamriya? Here you'll see Emiratis and expats selling a range of local commodities for lower prices than in the shops. In addition to a selection of souvenirs and handicrafts, you'll be able to buy fresh fruits, vegetables and even tasty local and Indian delicacies.
Dubai's  favorite restaurant terraces
From fresh catch to char-grilled steaks or Turkish pide, few places do outdoor dining more innovatively than Dubai. A city constantly bathed in sunlight, Dubai knows how to best enjoy good weather, with the mild winter being prime time for al fresco eating. We've rounded up our favourite restaurant terraces – all you need to do is book your table.
Ibn AlBahr
Part of the brand new Club Vista Mare precinct, Ibn AlBahr is a Lebanese-style eatery that spills out into the Palm Jumeirah strip, with diners seated right next to the water for a direct view of the Palm's surrounding fronds and the glittering Dubai shoreline. Run by a former fisherman, Ibn AlBahr specialises in fresh catches, which the owner himself still hits the water every morning to reel in. Grilled, fried or battered, enjoy your fish the local way with a side of leben (made from fermented milk), mixed dips and Arabic bread.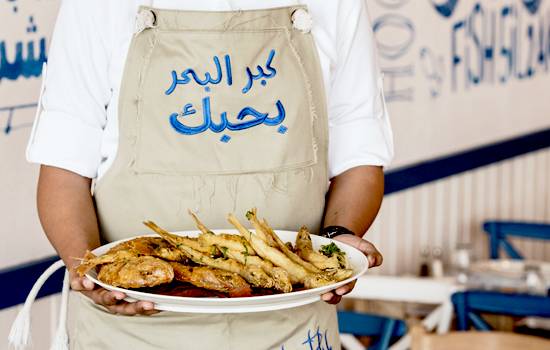 Gaucho
It turns out that char-grilled steaks from the Argentinian steakhouse taste even better when enjoyed on Gaucho's stylish terrace. Overlooking Dubai's financial centre, the elevated deck boasts the trademark cowhide seating flanked by view-framing trees to facilitate a breeze. 
Club Vista Mare, Palm Jumeirah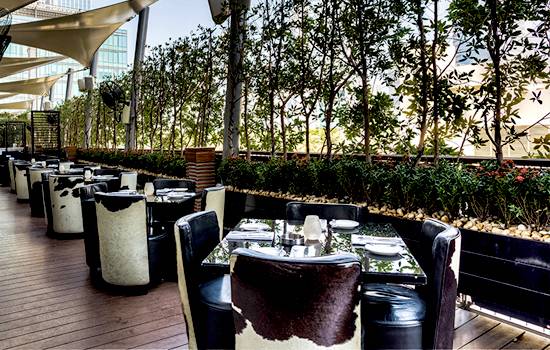 Legends
Perfect for lazy winter days, the Dubai Creek Golf Club's signature restaurant is as popular with families as it is with post-game golfers. With all-day dining on the wide, wrap-around terrace, and themed menus at night, it's an easy choice for those wanting to be close to the bustling waterway. The VIP floating table sits directly over the water of the adjoining reflection pool, with the sunken couch seating giving guests plenty of space to stretch out in.
Dubai International Financial District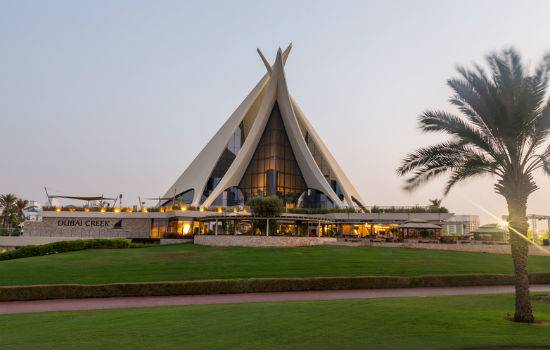 Fish Beach Taverna
New to Le Meridien Mina Seyahi's already must-visit stable of restaurants, Fish has already cemented itself as the hot-spot for the season, thanks in no small part to its outdoor shoreside dining area. By day, diners can snack on flash-fried squid, slow-cooked octopus and other Aegean delicacies, and at night, fairy-lights illuminate the vibrant white-wash and azure décor. Be sure to get there before nightfall, as the restaurant's positioning gives you an unobstructed view of the Arabian Gulf's famous sunset.
Dubai Creek Golf & Yacht Club, Dubai Creek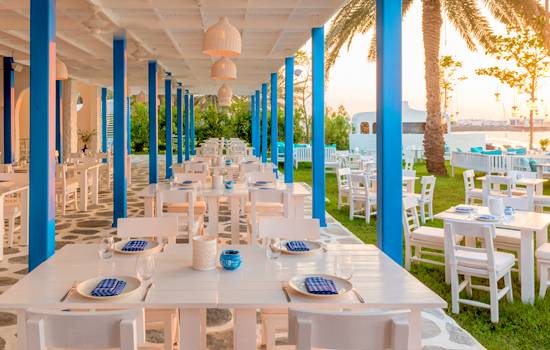 Mercury Lounge
Perched atop the Four Seasons Jumeirah Beach, the aptly-named Mercury Lounge gives guests an opportunity to dine beneath the stars. Relaunched for the winter with a new Mediterranean menu and vibe, dinner is served until 11:30pm, when the lounge is turned over to the resident DJ's beats. Book ahead to reserve one of the five majlis areas, the traditional cushioned private dining spaces, for extra intimacy.
Le Meridien Mina Seyahi, Al Sufouh Road, Dubai Media City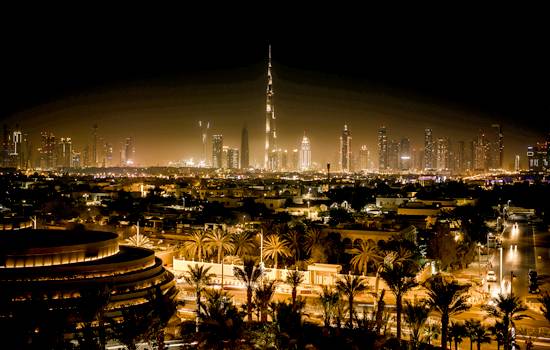 Ruya
A chic new addition to Grosvenor House, Ruya has quickly founded a reputation for excellent modern Turkish cuisine, with its glamorous take on the traditional pide kitchen attracting the city's glossiest socialites. But it's the just-opened terrace that shines, with the intimate seating and lantern lighting combined with an elevated view of the Dubai Marina making it ideal for a romantic date night.
Four Seasons Jumeirah Beach, Jumeirah Beach Road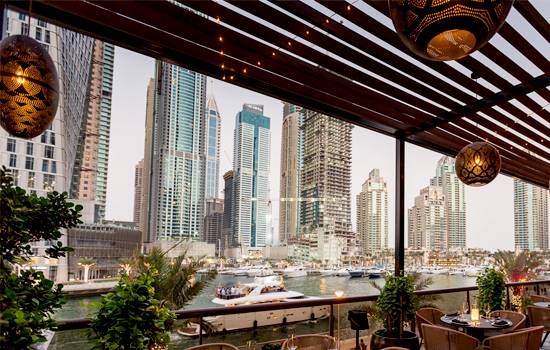 Grosvenor House, Dubai Marina
Al Habtoor City
Designed as a one-stop stay-and-dine destination, Al Habtoor City – located on the banks of the new Dubai Water Canal in the centre of the city – is home to three international luxury hotels and a specially-designed restaurant hub. The Atrium is a series of restaurants, where you can find everything from premium wagyu beef, to paella to grilled black truffle and cheese sandwiches. Here are the highlights for your next meal in Dubai's newest lifestyle precinct.
Cook Hall
Reminiscent of a Brooklyn snooker hall, albeit a shiny new one, Cook Hall brings a touch of industrial grunge to Al Habtoor City. American diner favourites dominate the menu, with the chef's black truffle grilled cheese sandwich taking place of honour alongside tangy buffalo wings and crispy duck tacos.

Must-order: Black truffle grilled cheese sandwich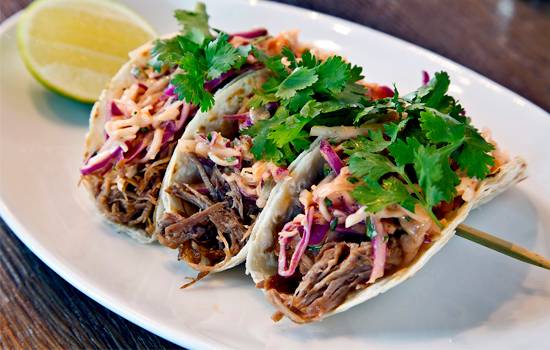 Il Capo
With a massive wood-fire oven taking pride of place, it's clear Il Capo takes Italian food seriously, from its house-made pasta, rustic presentation, and a willingness to go heavy on the Parmigiano-Reggiano. The latest restaurant to launch at The Westin, it sports excellent views over the Dubai Water Canal, with an intimate atmosphere that's ideal for a romantic date night. 

Must-order: Toasted olive oil cake with balsamic strawberries and cream cheese. 
The Westin, Al Habtoor City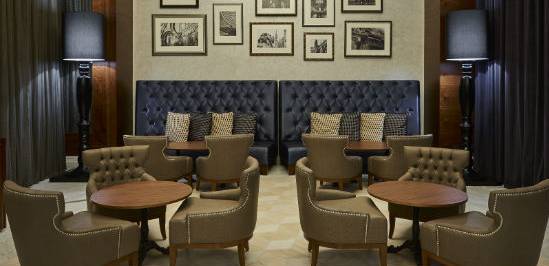 J&G Steakhouse
Styled after a North American hunting lodge, the J&G Steakhouse is full of high-backed leather couches, heavy drapes, and sizeable steaks, specially bred for J&G and fast-tracked to Dubai from 13 herd-specific cattle farms. Select your favourite cut and age from the raw bar display, before it's cooked to your liking and served with gourmet American sides such as truffled macaroni and cheese. 

Must-order: 1.2kg Stockyard Silver Label wagyu tomahawk steak 
The Westin, Al Habtoor City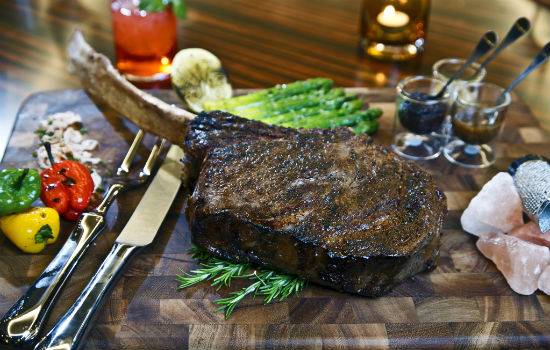 Brasserie Quartier
Offering provincial French fare, Brasserie Quartier's elegant dining room has been an instant hit with Dubai's chic socialites clamouring for Fine de Claire oysters, lobster bisque, and apple tarte tartin. The Versailles Decadence Friday Brunch would impress even Marie-Antoinette herself, with platters of fresh seafood, tender grills, and a dessert room filled with cakes, puddings and tarts. 

Must-order: Baked warm Camembert for two with thyme and garlic baguette 
St Regis, Al Habtoor City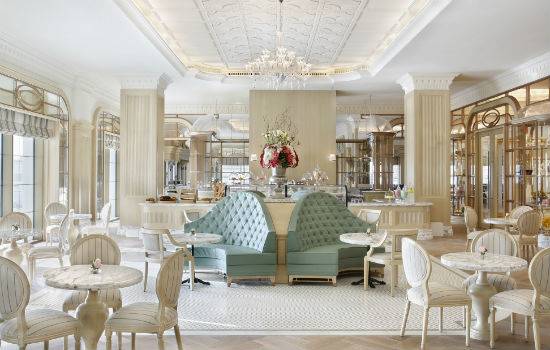 Level Seven
Spanish, Italian and Grecian dishes sit side-by-side in this Mediterranean eatery. Focusing on market-fresh ingredients and authentic recipes, Level Seven offers tapas, a crudo bar, rotisserie, and an a la carte menu for both lunch and dinner, as well as an international breakfast menu. 

Must-order: Paella Catalana 
St Regis, Al Habtoor City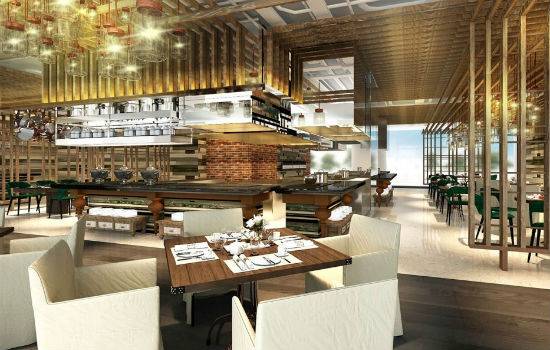 Namu
Namu's duelling chefs fight for your favour, with both Japanese and Korean dishes on the menu. Edgier than your average sushi joint, this futuristic restaurant makes you feel like you're knocking back eel sashimi inside a spaceship, thanks to the dramatic décor and red and purple mood lighting. 

Must-order: Wagyu tartar yuk-hoe 
W Dubai, Al Habtoor City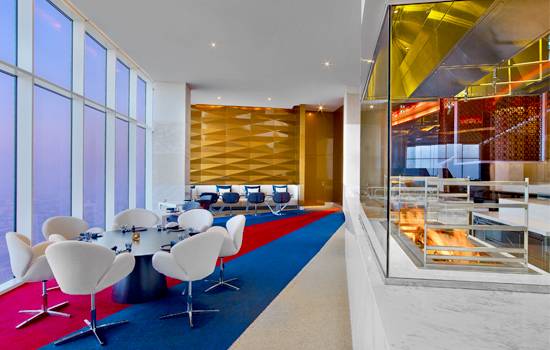 The Rose and Crown Dubai
Claiming its place as Al Habtoor City's token British eatery, this roomy venue has been embraced as a meeting place for locals looking to unwind. The Rose and Crown takes after the British gastro-pub trend, offering a curated but tasty menu of the UK's best-known classic plates. 

Must-order: Ploughman's board 
W Dubai, Al Habtoor City;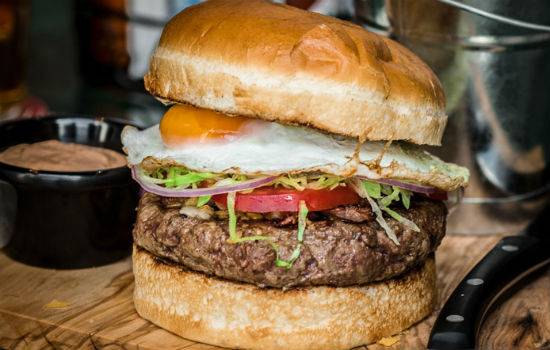 Zoco
The Atrium features seven restaurants over five levels, and Zoco was the first, launching its Mexican-Peruvian menu to local acclaim. The industrial-meets-fiesta dining hall can cater for a crowd, with its extravagant El Bruncho Friday brunch swiftly becoming a firm favourite with those looking to celebrate. 

Must-order: Bone marrow, radish and cilantro tacos
The Atrium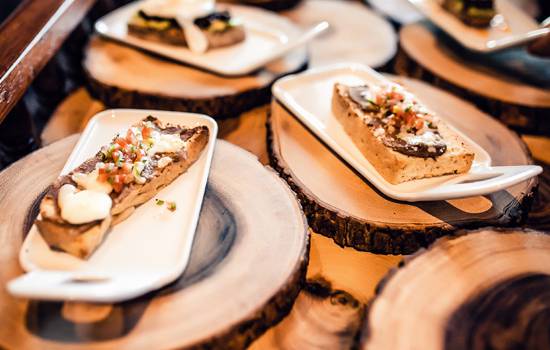 Blind Dragon
This intriguing Hollywood-born concept combines the red velvet-lined décor of a Chinese den with a Western prohibition-era speak-easy, topped off with a dash of Japanese-style karaoke. Ideal for groups of friends, Blind Dragon's intimate setting lets wannabe singers let loose, while the rest of us enjoy a selection of gourmet dim-sum and Asian specialities. 
The Atrium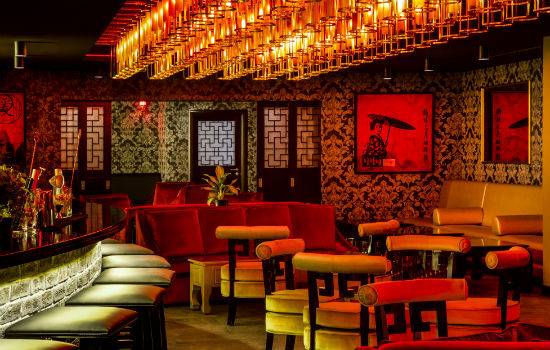 Affordable eats in Dubai
Dubai is home to a vast array of cultures, so there's always a place to find an authentic, bargain-priced meal. Street food fans and culinary explorers will be pleased to find that some of the best unfussy dining in Dubai can be found on a shoestring. 
Zaroob
Easy Arabian delights
TAKE IN THE FABULOUS FLAVOURS OF LEVANT STREET FOOD
If you are staying near Dubai International Financial Centre, Palestinian eatery Zaroob offers delicious Arabic street fare in their funky outdoor garden area. Choose a piping hot falafel, savour a mana'oushe morsel, and devour a fateer among other Arabic classics. Afterwards, walk it off with a stroll through the contemporary art galleries of DIFC.
Dhow Cruises
Dinner on the water
ENJOY A BEAUTIFUL VIEW WITH AN AMAZING SEA BREEZE 
Combine dinner with a spectacular boat tour on a Dhow Boat Dinner Cruise on Dubai Marina or Dubai Creek. Dinner is usually served buffet style, and some boats feature extras like children's entertainment so you can relax as you glide past the magnificent Dubai skyline. Popular cruises include Bateaux Dubai and Rustar.
Bu Qtair Café
Seafood with a spicy twist
This Indian café serves up deliciously fresh seafood with an ultra-casual vibe right on the atmospheric Jumeirah Fishing Harbour. Order the house classics like fried fish, BBQ shrimp and fish curry, and then head down to Sunset Beach to snap a shot of the Burj Al Arab.
Tom & Serg
Dubai's hipster brunch café
DON'T MISS YOUR CHANCE TO TRY THE PERFECT FLAT WHITE 
Australian café proprietors Tom & Serg have cracked the coffee scene with their warehouse style café in the emerging arts district of Al Quoz. Enjoy salads, simple meals and the perfect flat white in the airy open plan café which also features a play area for the little guests. Go for brunch in the morning and then head over to the iconic Alserkal Avenue, where you will catch the latest exhibitions in the hangar style galleries.
Australian café proprietors Tom & Serg have cracked the coffee scene with their warehouse style café in the emerging arts district of Al Quoz. Enjoy salads, simple meals and the perfect flat white in the airy open plan café which also features a play area for the little guests. Go for brunch in the morning and then head over to the iconic Alserkal Avenue, where you will catch the latest exhibitions in the hangar style galleries.
Din Tai Fung
Taiwanese cuisine
DISCOVER THIS DUBAI FAVOURITE RIGHT INSIDE MALL OF THE EMIRATES 
Hailing from Taiwan, this restaurant chain in Mall of the Emirates is a favourite with lovers of dumplings worldwide. Perfect for fuelling up before you head to Ski Dubai, their hearty versions of noodles, mouthwatering xiao long bao, and simple vegetable dishes have earned them high praise amongst locals.
Calicut Paragon
Flavours of India
ENJOY AUTHENTIC INDIAN DISHES IN A LAID-BACK ATMOSPHERE 
With rave reviews for its flavoursome curries and budget-friendly prices, this Indian restaurant draws a hungry crowd every evening. Delicious spinach pakodas and cheese-stuffed mushrooms are standard side orders, but it's the seafood that steals the show. Try the crab masala, fruity mango fish curry or whole pomfret in spicy rub. A cup of fragrant biryani chai, is the perfect end to your meal.
Ravi Restaurant
Mouthwatering Pakistani fare
DON'T MISS THE CHANCE TO HAVE A BITE AT THIS DUBAI INSTITUTION 
An institution in its own right, this Pakistani eatery in the cultural melting pot neighbourhood of Satwa is popular with travellers from all walks of life. Everything on the menu is worth a try, but we suggest ordering the spicy mutton chops and chicken mughlai (a creamy curry topped with shaved egg). Mop it all up with stuffed paratha bread for an authentic street food experience at a great price.
Al Ustad Special Kebab
K is for kebab
ENJOY PERSIAN CUISINE IN ONE OF DUBAI'S HISTORICAL RESTAURANTS 
A Persian gem, this is one of Dubai's oldest establishments serving authentic, no-frills Iranian fare. The décor is quirky with a dash of old-world charm and the kebabs are melt-in-your-mouth perfect. Head here for a super satisfactory meal, before exploring into the exciting alleys of Meena Bazaar.
**********************************************************************************************