All-New Wonders Of TapuTapu™ At Volcano Bay™
Volcano Bay™ guests enjoy all the benefits of the TapuTapu™ wearable. Yours for the day, this waterproof wearable eliminates standing in long attraction lines. Use it to hold your place in the park's Virtual Line™ then relax and play until it's time to ride. Plus, with TapuTapu you can enjoy the fun and convenience of activating interactive surprises, opening lockers, making cash-free payments and more.
Experience All The Benefits Of TapuTapu™
TapTu Pay™ Is The New Way To Pay
At Universal's Volcano Bay™ your TapuTapu™ wearable lets you TapTu Pay™ to make cash-free purchases of food and merchandise throughout the park. You'll just need to set up an account and assign a credit card. Then, when you're in Volcano Bay, you'll enjoy the ease and convenience of making most transactions with a simple tap of your TapuTapu.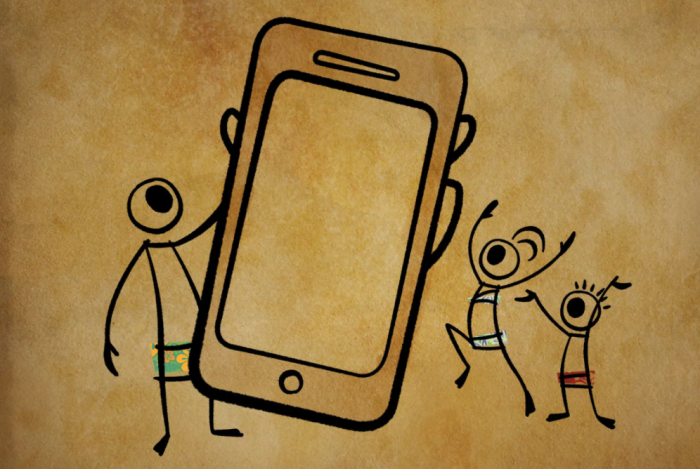 How to Set Up Your TapTu Pay
Create an account online or download/open The Official Universal Orlando Resort™ App on your phone.
Tap the WALLET ICON in the lower right corner (or from the main menu).
Enter your Credit Card information. Just follow the prompts.
Link your travel party's Volcano Bay tickets. Scan the barcodes or enter the numbers.
Create the PIN your entire party will use when they TapTu Pay.
Return your TapuTapu when you leave the park and all personal information will be unlinked.
Virtual Line™ Means No Standing In Long Lines
Universal Volcano Bay's Virtual Line™ means more time having fun, less time standing in line. Use it to "tap in" at an attraction and receive a designated return time, leaving you free to do whatever you want until it's time to ride.
Helpful Tips To Know Before You Go To Universal's Volcano Bay™
Planning to visit Volcano Bay in the near future? Here are some helpful tips and information to help you get the most of your time as you explore this all-new water theme park.
Hop or Skip to Volcano Bay™ by Staying On-Site
Complimentary shuttle buses whisk you from Universal Orlando's on-site hotels right to the park. Universal's Cabana Bay Beach Resort even has a convenient walking path to Volcano Bay. On-site hotel guests also enjoy early park admission (restrictions apply).
The Early Bird Gets The Best Beach Chair
Get to the park early and you'll not only be able to claim your pick of prime beach locations as your home base for the day, but you'll also get a head start on the rides and attractions.
Head Towards The Back
When you arrive grab a spot at the back of the park and get a ride time at one of those attractions first. You'll find water slides, lockers, food, etc. in every area of the park. It's a great way to avoid the crowds who linger near the front of the park in the morning.
Items For Rent at Volcano Bay™
Rental lockers are located throughout the park (three different sizes available) and you can link up to four TapuTapu wearables so the whole family has access. Lockers can be rented using cash or credit card. You can even rent towels if you've forgotten to bring your own.
Turn Your TapuTapu™ Into Your Wallet
You can link your TapuTapu wearable to a credit card so you can TapTu Pay™ for merchandise, food and drinks in the park (excluding locker purchases). Link your entire party's tickets to your account so they all have TapTu Pay access with their TapuTapu wearables. Your TapuTapu unlinks from your account when you turn it in as you leave the park.
Things To Do While in the Virtual Line™
The great thing about the Virtual Line™ is all the ways you can have fun while waiting for your ride time. You can drift along the Kopiko Wai Winding River™, bob in the waves of Waturi Beach, play in the Runamukka Reef™ kids area, ride the torrents of TeAwa the Fearless River™, grab a bite to eat or just kick back and chill out – none of which require securing a ride time.
You Don't Have to Ride Right Away
Once your TapuTapu™ wearable alerts you it's time to ride you can head to the attraction at your leisure. So if you're relaxing on your lounge chair or midway through a meal you don't have to stop what you're doing to rush to your ride.
Keep a Lookout for "Ride Now!"
As you're exploring the park keep an eye out for slides whose entrance signage reads "Ride Now!" You'll be able to jump right onto those rides without losing your place in the Virtual Line™ for another attraction.
Eat Earlier or Later Than Everyone Else
For the most relaxing dining experience plan your lunch before or after the hours of noon – 2:00 pm when the eateries are at their busiest. When you do decide it's time to eat you'll find four dining locations and two bars conveniently located throughout the park.
Ride Out the Rain
Florida showers can come and go quickly. So instead of leaving the park when rain clouds roll in, take the opportunity to eat or shop while others head out – then take advantage of shorter attraction wait times when the sun comes out.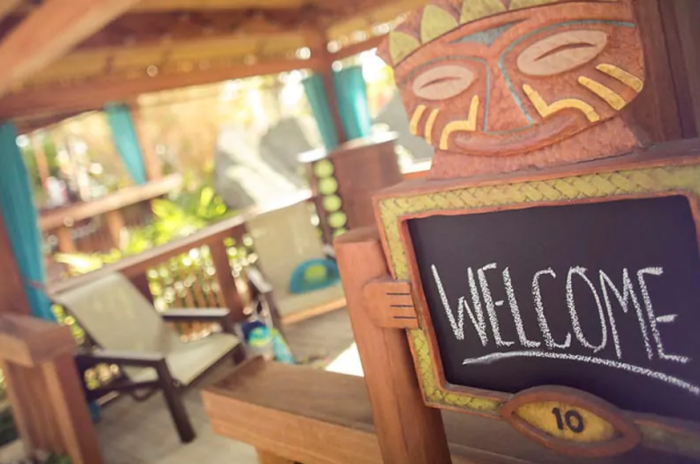 Enhance Your Thrills And Relaxation
Make your day even more unforgettable with a variety of extras and special amenities at Universal's Volcano Bay™. All products can be purchased in advance or at the park (subject to availability).
Cabana Rentals
Relax, unwind and enjoy the charms of your own private cabana in paradise with extra-comfy seating, concierge service and more. Each retreat offers padded lounge chairs, a small refrigerator stocked with bottled water, complimentary fruit and snack basket, towel and locker service, plus concierge service with an exclusive menu of food and drink delivered directly to the cabana. One-story and two-story retreats are located throughout the park.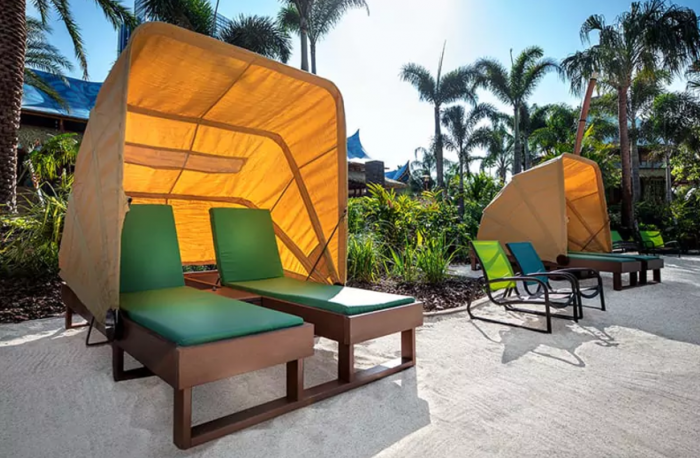 Single Cabana Units
Holds up to 6 people. Choose from upper level cabanas for spectacular views, ground level cabanas for convenience and accessibility, or stand-alone cabanas that offer a bit more privacy.
FROM$159 .99 *PER UNIT, PER DAY, PLUS TAX
Family Suite Cabanas
Holds up to 16 people. Relax with your group in a large, private stand-alone cabana.
FROM$299 .99 *PER UNIT, PER DAY, PLUS TAX
Premium Seating
Relax with the comfort and convenience of reserved seating for the day.
Includes a pair of padded loungers with an adjustable shade canopy and a built-in storage lockbox. Plus, you can enjoy the services of an area attendant who'll see to your food and drink orders.
FROM$29 .99 **PER PAIR, PER DAY, PLUS TAX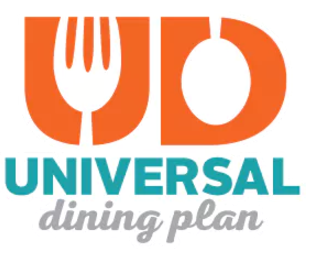 Universal Dining Plan™
When you purchase a Universal Dining Plan™, you can take advantage of it at Universal's Volcano Bay™. 
Make Meals Fun And Easy
Enjoy a selection of over 100 participating dining locations when you choose from the Universal Dining Plan (only available when pre-purchasing a Vacation Package or at the Universal Orlando™ Ticket Desk for on-site resort hotel guests), the Universal Dining Plan — Quick-Service, or the Universal Dining Plan — Quick-Service + Coca-Cola freestyle® Souvenir Cup. You'll enjoy delicious meals and exclusive savings throughout Universal Orlando Resort™, including at Universal's Volcano Bay™ water theme park.
When you attend Halloween Horror Nights™ (select nights from Sep. 15–Nov. 4, 2017), you can use your Universal Dining Plan – Quick-Service into the night, or purchase specifically for the event.
Universal Dining Plan – Quick Service™
Choose from several participating Quick-Service restaurants at Universal's Volcano Bay™. And, if you upgrade to include the Coca-Cola freestyle® Souvenir Cup, you can get unlimited refills†† at the stations throughout the park.