Theater
The theater is an entertainment room in which passengers socialize regularly. During the day, guests can attend presentations by naturalists, lecturers, and expert guests. In the evening, the theatre hosts various shows, musical performances and film screenings.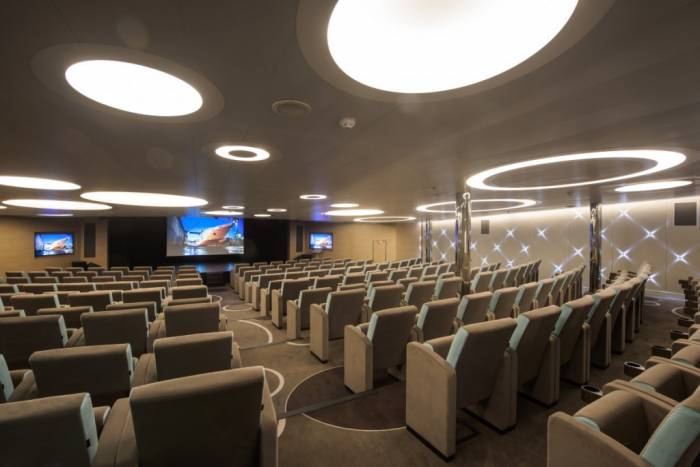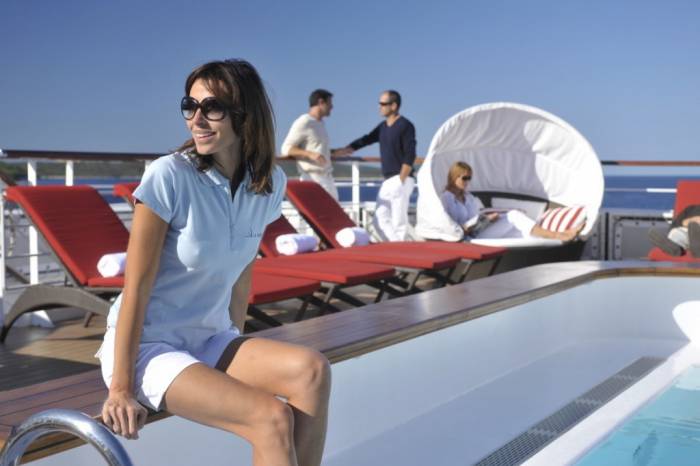 Pool & Sun Deck
The outdoor spaces of our ships, designed for comfort and relaxation, offer spectacular views over the horizon. A heated saltwater pool with a solarium is located on the upper most desk of our sisterships (Le Boréal, L'Austral, Le Soléal and Le Lyrial), and a 400 m² Sun Deck can be found on Le Ponant.
Lounges & Bars
Different lounges enable guests to socialize and share convivial moments during their cruise. Our four sisterships feature: the main lounge, an ideal place to meet over a drink and watch daytime or evening events; the panoramic lounge, an intimate piano bar with a unique view of the horizon; and the outdoor bar, a relaxation area with access to the pool and solarium.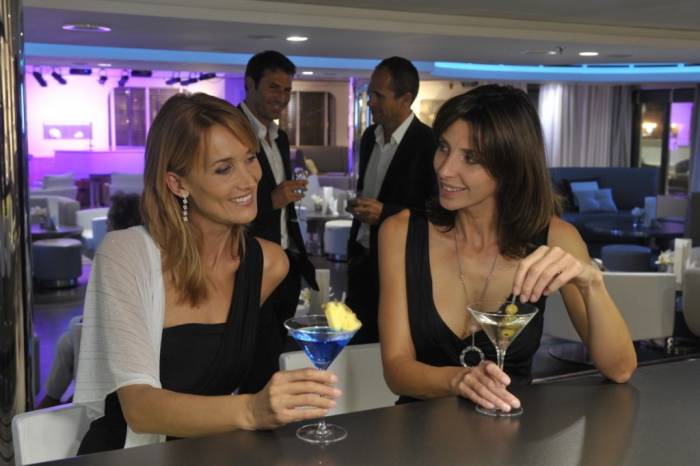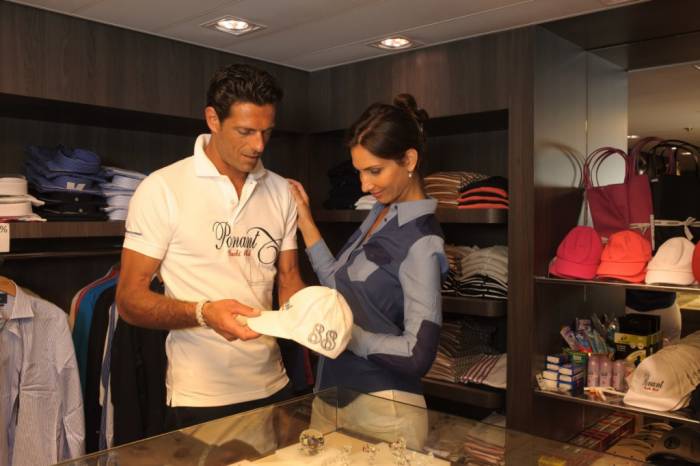 Shop
On board all our ships, our shop is open during sailing. It features a selection of gifts and souvenirs: clothing, jewelry, beauty treatments, postcards and accessories.
Leisure Areas
A choice of books and board games is available on board our fleet. The library on Deck 6 on Le Boréal, L'Austral, Le Soléal and Le Lyrial is also equipped with computers with Wi-Fi. On Deck 5, you will find an image and photo corner, as well as our Kids Club offering various games and a Wii™ console. All staterooms and suites on our ships are equipped with direct access to video on demand.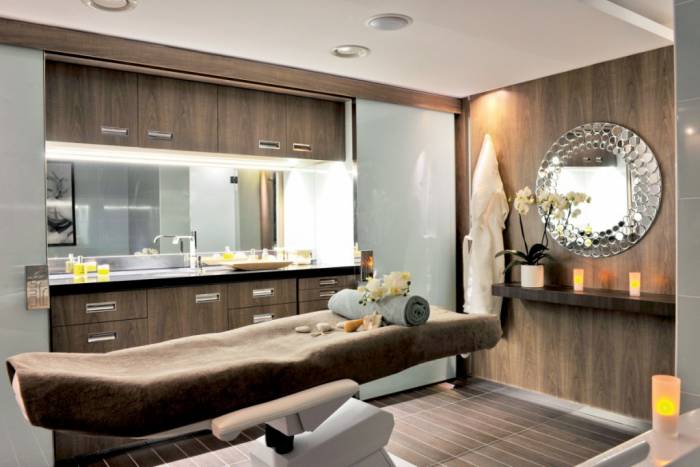 Well-being Center
All our ships (except Le Ponant) have an on-board spa. Equipped with massage rooms, a hammam, hair salon and fitness room with panoramic ocean views, this well-being center offers a large range of top-end treatments from the French beauty house SOTHYS Paris ™.