THEME PARKS & WATER PARKS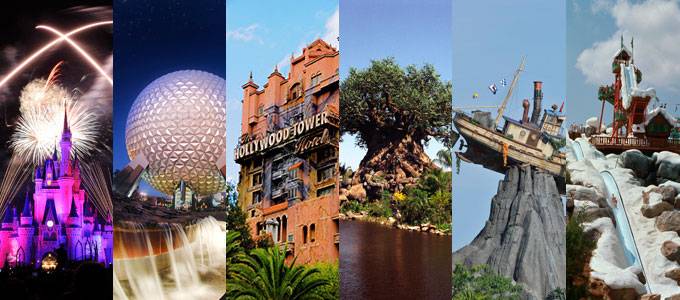 Make dreams come true in four uniquely themed parks, each with its own special version of Disney magic! Fantasy becomes real and reality becomes fantastic as you relive childhood memories and create new ones.
Then hit the beach, slides and surf of Disney's two watery playgrounds. Splash into a world of fun and thrilling attractions for big kahunas and shore huggers of all ages.