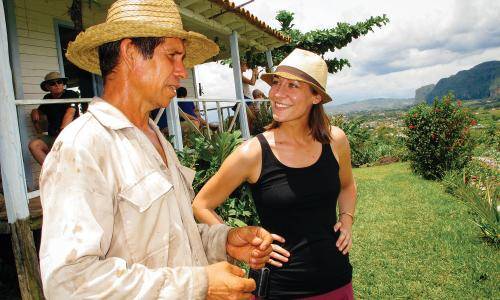 Complete Cuba
Tantalizingly close to the U.S. but frozen in a bygone era, Cuba's cobblestone streets, once-elegant façades and deep-rooted culture have developed with little Western influence. But this enigmatic island and its inviting people are beginning to open — slowly. This is a special moment in history to explore a place that has remained isolated for decades. For those who want to experience Cuba before the inevitable changes that increased tourism and foreign involvement are bound to bring, there is simply no better time than now. Join International Expeditions' meticulously refined programs to explore the true essence of Cuba as you delve into the daily lives of naturalists, entrepreneurs and artists while seeing this nation through the eyes of its people.
Your Complete View of Cuba
IE's Complete Cuba program offers a fascinating and unforgettable opportunity to interact with the Cuban people on a deep level — making you a true ambassador and not a "tourist." Complete Cuba surveys all of Cuba's cultural "must sees" including Trinidad, Bay of Pigs, Vinales and, of course, Havana. Our itinerary offers a full schedule of engaging and immersive experiences focused on cultural exchange and education. But what really sets IE's Cuba itinerary apart is our emphasis on engaging with Cuban naturalists, birders, biologists and conservation groups as we all learn about the transformative power that real, honest conversation can have in the lives of ordinary people.
Our Small Groups are a Huge Advantage
The biggest perk of people-to-people travel in Cuba is forming friendships with the people you encounter – from lunch with guides Luis or Janet in Topes de Collantes National Park to strolling the Malecon with Lino, a local trumpet player. IE's small groups make it possible to enjoy truly unscripted encounters and interactions with Cuba's people. Plus, with our small groups comes the flexibility to take advantage of spontaneous opportunities to call on a medical clinic or take longer than planned to chat with a family.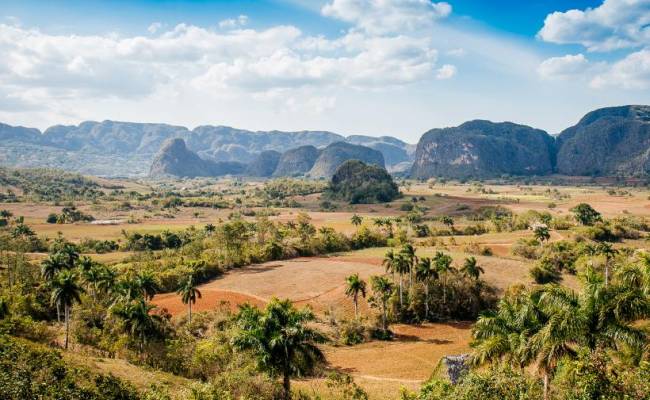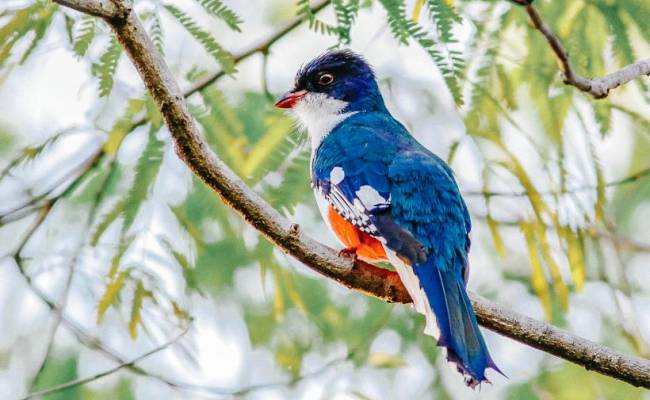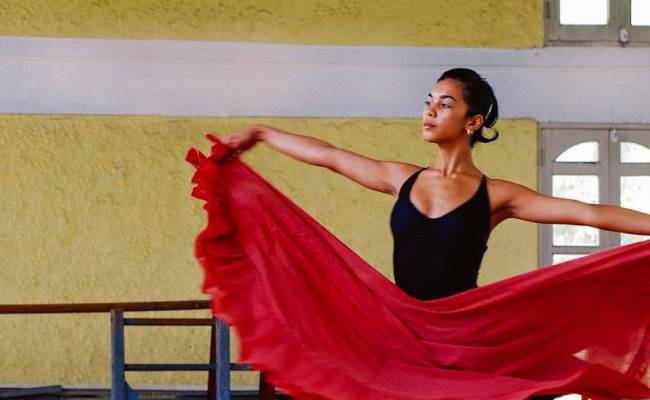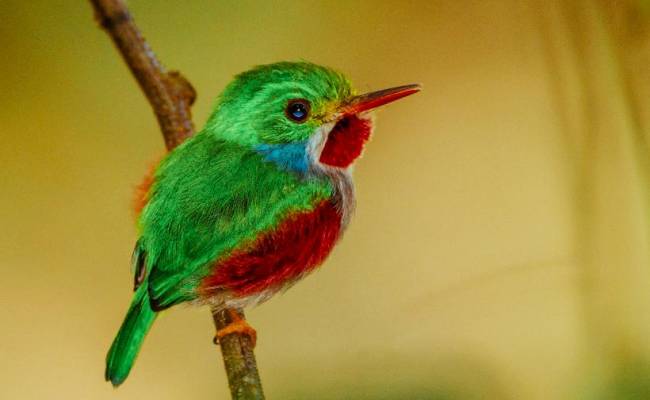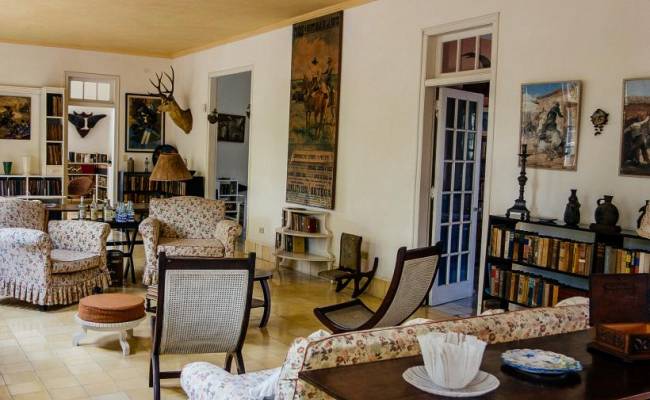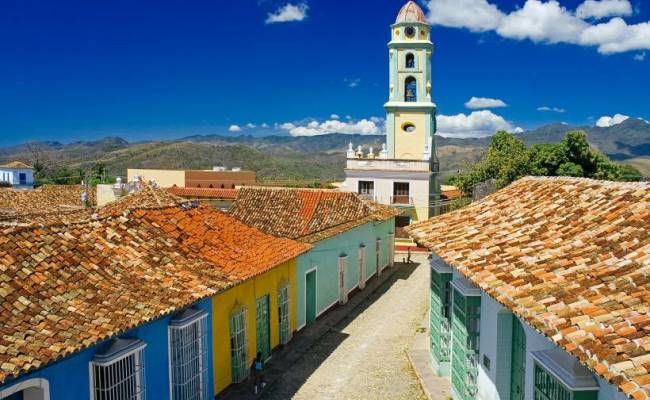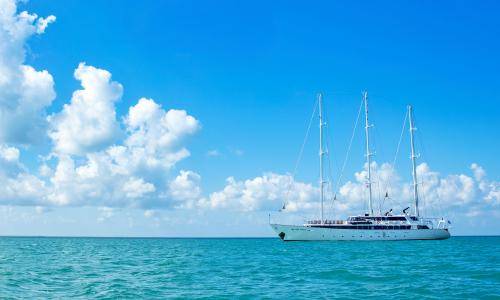 Cuba Voyage
Journey between French-influenced Cienfuegos and Havana aboard the 46-guest Panorama on International Expeditions' Cuba Voyage for a distinct look at this enigmatic island as it stands poised on the brink of historic transformation. Marvel at the expanse of shoreline claimed by this vast land mass, the Caribbean's largest island — mountains sloping down to tropical jungles, rich wetlands and fruited plains...sunny inlets and ports long used for exporting Cuba's abundance of fruit, sugar and coveted tobaccos.
From the French influences in the architecture and culture you'll experience in Cienfuegos to the Spanish colonial splendor of Trinidad and the raw excitement of politically polarizing but uniquely romantic Havana your experience in Cuba will feel complete!  Other highlights of this people-to-people itinerary include local choir and theater performances, pottery workshops and calling on artists in their studios. 
A Panoramic View of Cuba
Enjoy six nights aboard one the gracious yacht Panorama. Each outside cabin features air-conditioning, TV and marble-finished en suite facilities. Life on board often centers around the delightful outdoor spaces, including the sun deck and an aft deck leading to the bar.
Expert Leadership
Along with a Cuban guide and locals experts in the areas we explore, accompanying your Cuba cruise is an accomplished, knowledgeable IE Expedition Leader.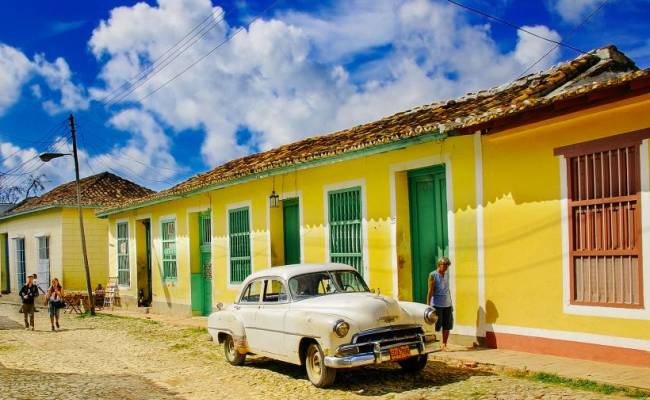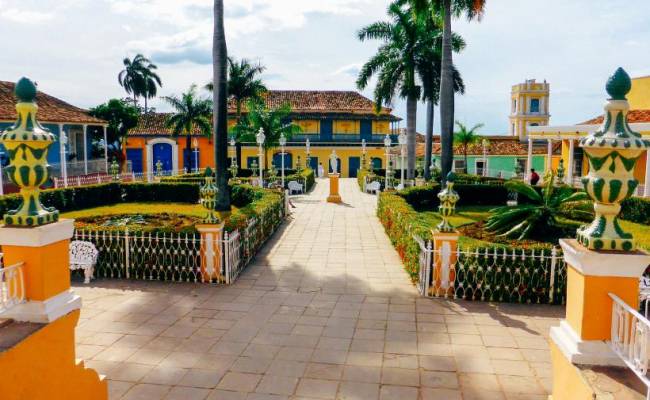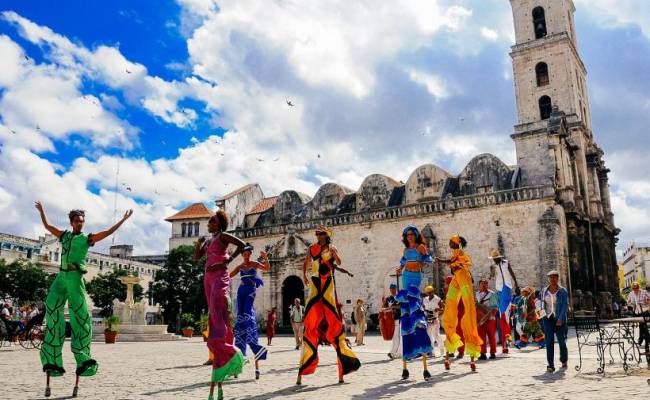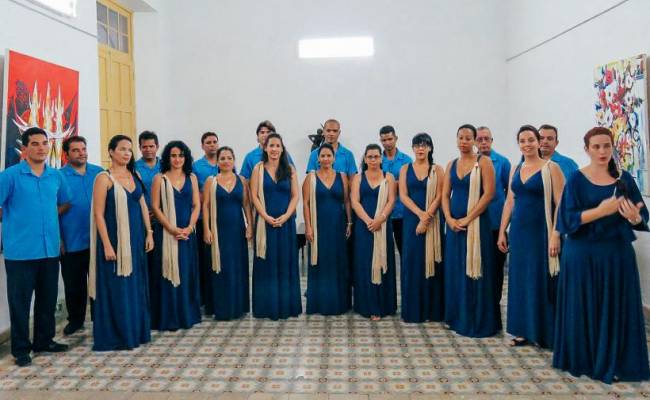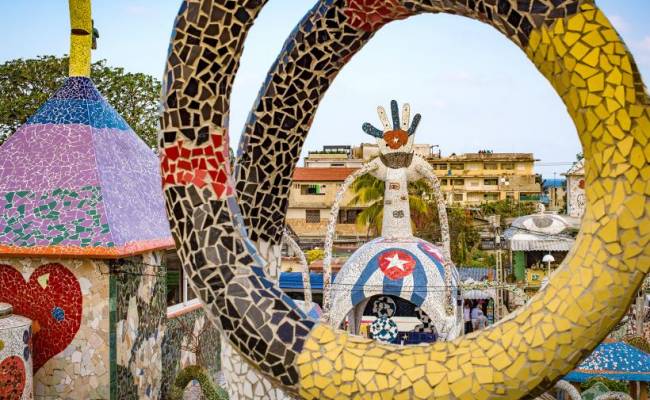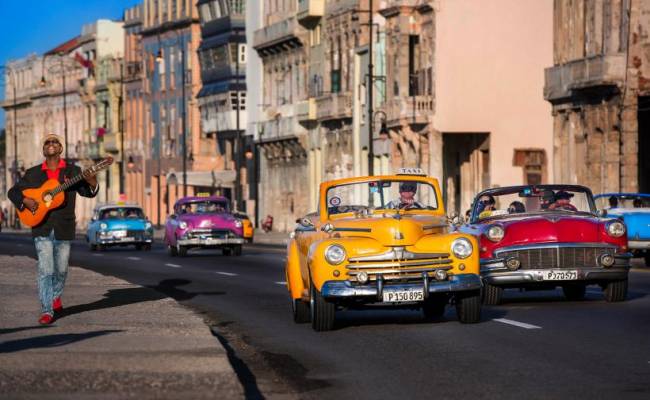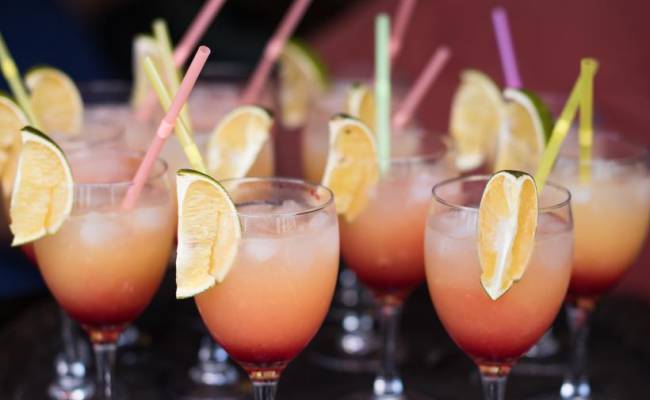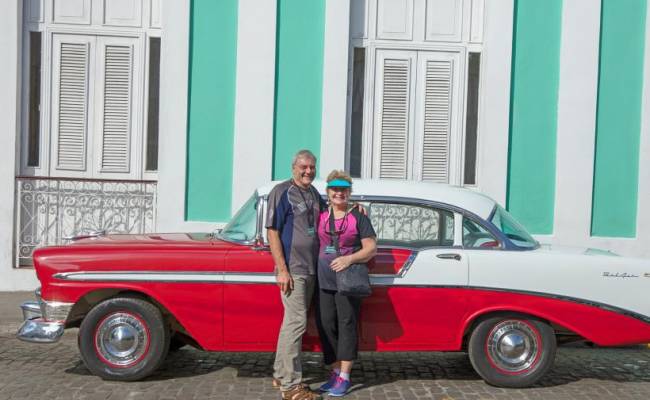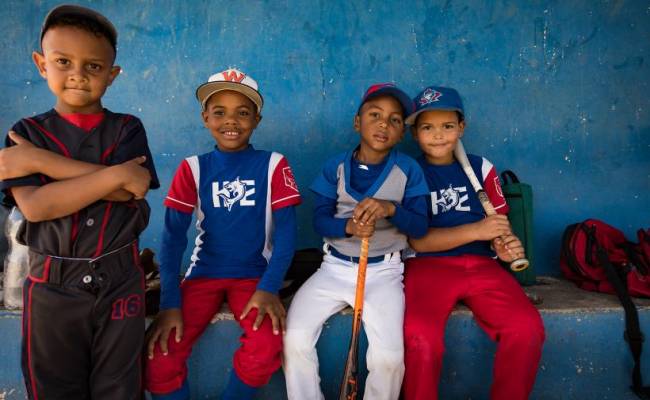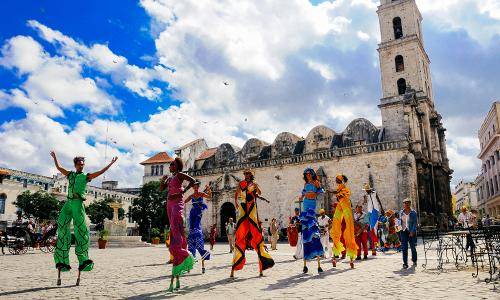 Allow yourself to be swept away by the profoundly original traditions of Havana! This journey includes stopping to chat with artists in their studios, surveying Hemingway's former home and favorite bars and discovering the history of Cuba's famed cigars and rum.
Meet Cuban Entrepreneurs
Highlighting the journey are opportunities to mingle with Cuba's new generation of entrepreneurs – restaurant owners. Family run paladars offer the best cuisine, plus chances to discuss the changing face of Cuba's economy with private business owners.
 
The sample itinerary below can be customized to take full-advantage of your travel time and interests.